When most people want to buy or sell something over the Internet, they turn to eBay. It is one of the most popular auction sites used today. However, there are other sites that also offer such services. After all, it is always good to know whether or not you can find "it" elsewhere.
Two alternatives are Yahoo Auctions and Bidville Auctions, two of the larger options available. Both have over a million listings, and this number seems to be increasing. There is, however, numerous others that may have smaller listings which could cause users to overlook them when compared to eBay's average of 12 million each day. Quantity does not equal quality, however, and these sites might just have that rare item eBay probably would not. Not to mention, you would have fewer people bidding against you for that priceless ceramic chicken.
Here are a few auction sites and online articles to consider and research when shopping for or selling items.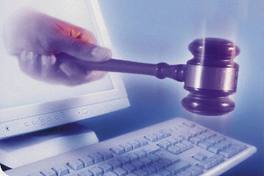 These are just a few of the many websites out there that offer the convenience of buying and selling items anywhere a connected computer is available. Now, finding that rare book or piece of jewelry should be a little more hassle-free.