In order to keep track of their belongings, companies use asset management software and practices that aid in organization and lead to better productivity. Asset management is an underlying need that transcends all industries and used to require a team of professionals to monitor and keep track of everything that a particular company does and uses. Fortunately, these professionals can now be replaced with asset management software that can be used by any company, no matter what their budget is. This article will define what asset management software does and explore several leading asset management programs.
What is Asset Management Software
Asset management software is used in virtually every industry to manage individual companies' assets. Naturally, assets are different for different companies and some businesses may depend on certain assets that other businesses find completely useless but every company needs to address what their assets are and keep track of them in order to find success. Asset management software makes that easier by automating the record-keeping involved and alerting the user to issues that need to be addressed. The following are various asset management programs that address both specific and general asset management issues.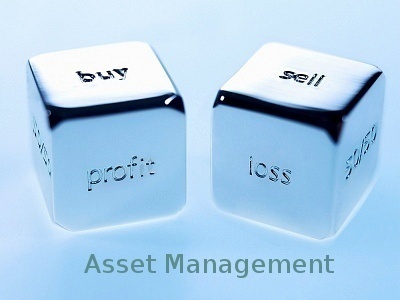 Numara Inventory Manager
Numara Inventory Manager is not what the name implies. Instead, Numara Inventory Manager is an IT asset management software that keeps track of hardware and software as well as licenses, usage, and results. Numara Inventory Manager presents data in easily accessible reports and displays information on ROI, customer preference, and sustainability. The software also allows the user to support a number of laptops, desktops, servers, mobile devices, and software that they could not previously handle. Numara Inventory Manager works with Windows, Mac OS, Linux, and a number of mobile operating systems.
LanDesk Asset Management Software
LanDesk Asset Management Software is another asset management software designed for the IT industry. The software retrieves data from independent sources and other assets that the user has labeled and organizes them into one interface. LanDesk is capable of tracking multiple assets and allows the user to make decisions based on all the information that is presented rather than bits and pieces of data that they have collected from external sources. LanDesk can manage licenses, permits, security and privacy practices, tax requirements, hardware, software, and more.
WiseTrack
WiseTrack is an asset management software that is designed specifically for tracking products and services so that a company can define exactly what assets they have, where their assets are, who is using their assets, how much the company is spending on their assets, and how much money their assets are making. WiseTrack can be incorporated into a number of products such as mobile phones, servers, computers, packages, and everyday items. WiseTrack uses state-of-the art RFID technology and barcoding techniques that allow the user to keep track of everything that they have and how they are going to turn that into profit.
Maximo Asset Management
Maximo Asset Management is a software offered by IBM to manage multiple types of assets. Maximo can keep track of schedules, products, licenses, contracts, finances, facilities, and inventory. The software can alert the user to issues that demand their attention while also presenting clear, concise information about what assets are doing and how they are contributing to the overall success of the user's company. Maximo is a great software but it does come with a price tag of $4,600.
Infor Enterprise Asset Management
Infor Enterprise Asset Management allows users to outperform their competitors by addressing what the user's assets are and how they are performing. The software's main focus is to give the user the opportunity to create both small and large goals and meet those goals by educating themselves on where they stand. Infor Enterprise Asset Management can keep track of how much inventory the company has, alert the user to what areas the company needs improvement in, allow the user to maintain their assets, address risks and reliability, and allow the user to plan ahead.
SpiceWorks
SpiceWorks is a company that provides completely free asset management software for the IT industry. SpiceWorks software is designed to facilitate the user's network of contacts, hardware, software, products, and customers by giving the user a definition of what they have and how they can best use their assets to generate a profit. Furthermore, SpiceWorks software makes asset management easier by automating a number of processes that would normally take a user many stressful hours of research and configuration to achieve.