When a Blackberry phone is produced, it is assigned a unique PIN (personal identificaiton number) that identifies each BlackBerry device. The PIN number is also used to ensure that email identified for transmittal to the account(s) on the device is delivered to the proper location by the email server. BlackBerry Pin numbers are different from the Electronic Serial Numbers (ESN) that are assigned to the phones in that ESN's are tracked by the company selling the BlackBerry phone (or reseller), while PIN numbers are tracked by BlackBerry wireless providers. BlackBerry phones support a "PIN-to-PIN" messaging option that bypasses the email system. However, these are typically used for troubleshooting phone issues.
How to Find Your BlackBerry PIN
The BlackBerry PIN can be found on the phone itself or through the BlackBerry Desktop Manager.
How to Find the BlackBerry PIN on Your Phone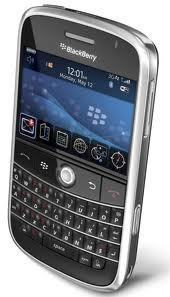 Step 1 – Turn the BlackBerry phone on if it is off.
Step 2 – Choose "Options."
Step 3 – Select "Status" and note the 8-digit identification number, which is the phone's "PIN."
Step 4 – On older BlackBerry phones, choose "Settings," "Options," and "Status" to find the PIN.
How to Find the BlackBerry PIN on the Desktop Manager
Step 1 – Double-click the program icon on the computer's desktop to open the Desktop Manager application.
Step 2 – View the "Active Device (PIN)" at the bottom of the subsequently displayed program menu to retrieve the phone's PIN.
How Can You Make Your BlackBerry Phone More Secure?
First, set the timeout and password protect option on the phone to help keep others from using the phone if it gets lost or stolen.
Step 1 – Choose "Options" and "Security."
Step 2 – Select "Disable" located beside "Password" and click the phone's trackwheel.
Step 3 – Choose "Change Option," "Enable," enter a password, then press "Enter."
Step 4 – Re-enter the password to verify the original entry. It should be 4 to 14 characters long for the phone to accept it.
Step 5 – Select the displayed time next to the "Security Timeout" option, then select the trackwheel.
Step 6 – Choose a time for the "TimeOut" option. Many will recommend that the time be set to 15 minutes or less in duration.
Step 7 – Press "Escape" and click "Yes" to confirm the new security settings for the BlackBerry phone.