Business Process Integration (BPI) refers to the act of connecting technology systems that were not designed for integration in order to transfer information between different technology resources within an organization. BPI helps coordinate traditionally "stove piped" applications. This can improve overall efficiency and reduce costs.
How Do Businesses Align Processes?
Business Process Management (BPM) is a common approach used in industry. It focuses on aligning all technological and intrinsic aspects of an organization with its goals and customers' needs. It promotes efficiency and encourages flexibility, integration, and innovation by applying technological solutions. BPM has also been referred to as an "optimization process" that results in a more effective organization than a functional approach would.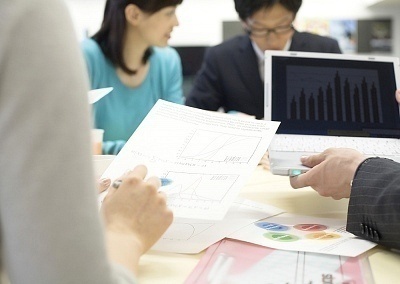 Recent Focuses of Business Process Management
BPM's focus was initially on the automation of existing processes that information technology aids. BPM currently includes processes that integrate human interaction with technology. In these cases, BPM expands the views of process relationships to help extract business process from the organization's technology infrastructure. This lets organizations respond to customer and market demand faster than prior management techniques.
How Does BPM improve BPI?
Technology improvements have allowed business process integration to incorporate other proven management techniques such as Six Sigma. These techniques allow businesses to gain insights on improvements that can be made within an organization. Current tools allow management to define the various processes within the organization as well as model potential changes. After modeling is completed, the tools let management analyze the results, then seek improvements within the organization throughout the monitoring phase of the BPM life-cycle. After sufficient time has been devoted to testing new improvements, steps are taken to seek further improvements on organizational changes that were made in previous steps of the BPM process.
What Systems Are Available to Improve BPI?
A common source of confusion is the loose application of BPM framework labels for available BPI suites on the marketplace. The software industry focused on process management software as it is a billion dollar industry. However, modern systems can be tailored to specific company needs based on their current organization and structure. Modern systems leverage open source data formats and allow person-to-person tasks, system-to-system, and combinations of both to be defined, analyzed, and tested when seeking new efficiencies for an organization. Current applications of BPM software packages are also more focused on executing and monitoring automated processes across organizational boundaries in addition to their legacy functions. Most organizations seek tailored advice before purchasing a BPM system depending on overall goals of the business.