Desktop Linux is Dead, but Linux is Still the Future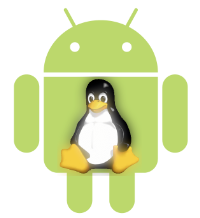 Robert Strohmeyer has recently proclaimed the death of the dream of Desktop Linux, after himself being an author of one of those infamous "This is The Year of Linux Desktop" articles in 2008. Frankly, I would not quite say that the dream is dead, since many people probably keep on dreaming about it. As far as the reality goes however, it probably is dead, and I would not argue otherwise.
The trouble is, this does not really mean much as far as the overall success of Linux as an operating system platform is concerned. As Mr. Strohmeyer himself noted in the end, the desktop itself is essentially dead or dying. Succeeding in a market just when it is becoming more and more irrelevant is not much of a triumph anyway.
As for the reasons that it could not quite catch the last train, I think Strohmeyer nailed it:
"Linux didn't fail on the desktop because it's "too geeky," "too hard to use," or "too obscure," as casual detractors so often claim in online forums. On the contrary, the best-known distribution–Ubuntu–has received high marks for usability from every major player in the technology press, and it features a menu layout nearly identical to that of Mac OS X.
Ultimately, Linux is doomed on the desktop because of a critical lack of content. And that lack of content owes its existence to two key factors: the fragmentation of the Linux platform, and the fierce ideology of the open-source community at large."
I myself have been a huge proponent of Linux on the desktop. While I still believed there was hope, I argued that the only way it could happen is if those pursuing this goal stopped thinking about Linux as a single operating system (when it is actually a fragmented ecosystem of operating system "parts"). Instead, they should focus on specific distributions as operating systems in their own right, and try to improve and round up the user experience for those specifically. Thus, we would no longer think of a Linux OS, but of Ubuntu OS, Fedora OS, etc.
Of course, I was mostly betting on Ubuntu which was pretty much the only distribution that came close to making Linux mainstream on the desktop, even in terms of market share.
Even if the train has left now, I think this approach is clearly working in other areas in which Linux indeed is a success. Google does not sell Linux OS, they sell Android. When people talk about Android they barely even think of Linux, let alone the whole debate over whether the name refers only to the kernel or to an entire OS. By treating it as an independent brand of its own, not tied to the confused legacy of the Linux ecosystem with all its antics, Google made Android seem like a platform that stands on its own although it is actually "Linux in disguise."
In any case, those who for one reason or the other wish for the highest proliferation of Linux as possible (mainly the non-purist marketing oriented supporters of the open source movement) can probably cheer on Android.
Android is made for the platform of the future, and to a large degree for the present. It is a good platform to dominate. It involves everything from ever more powerful mobile computing devices such as smartphones and tablets, to a new breed of home entertainment and other smart appliances like TVs and even fridges. If Linux based solutions such as Android become the dominant code running these kinds of devices, then Linux becomes the code of the future digital lifestyle. This future digital lifestyle is characterized by a persistently interconnected world that is gradually becoming our present.
Considering its existing dominance on the servers, it would have succeeded in cornering both the client and server side of the computing future.
Linux is therefore succeeding on the platforms of the future while failing on the traditional platforms of the past. This is a net success.
What this actually means, however, is debatable. One might celebrate its success because of personal enthusiasm and investment made into its success. However, what really matters is how this will affect the user experience and various concerns over user privacy and freedom. Having Linux at the core is a great step towards more openness, transparency, and accountability in those terms, but it is not a guarantee. As the example of HTC smartphones shows, Linux based offerings can be enclosed into a final product that feels and acts in just as closed a manner as Apple's iOS.
How much of a real problem this is and how it should be addressed is, however, a discussion for another time.
Desktop Linux is Dead, but Linux is Still the Future

,