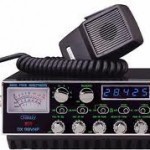 All radio spectrum is legislated or controlled. The FCC requires licenses to operate on some bands, and lets other frequency bands run unlicensed.
Radio Services Which Require a License
Some of the licensed radio services include:
Radio Services Which Do Not Require a License
Some of the unlicensed radio services include:
While unlicensed, there are still restrictions placed on usage and equipment.
Obtaining Your Radio License
The process of gaining your Technicians License for the Amateur HAM bands is:
Not difficult
Educational
I recommend becoming licensed because it will increase your enjoyment of amateur radio.
For more information on obtaining your radio license, visit the American Radio Relay League (ARRL) at http://www.arrl.org/hamradio.htmlor go directly to the FCC's Univeral Licensing System at http://wireless.fcc.gov/services/amateur/.
Scanners
In most cases, you do not need to be licensed to operate a scanner. Some juristictions place restrictions on scanner usage. "Mobile" usage (i.e., while in a vehicle) is prohibited in some areas. Check you local laws. Also, it is generally illegal to utilize a scanner "in the commision of a crime".