File Compression Programs
This modern world of high speed Internet and fast-paced business is dependent on one thing: data. Data comes in many forms and can be represented in many different ways but the bottom line is that data makes up everything and society must rely on data to function. When that is understood, it is then imperative to deliver data as fast as possible. Because so much data is constantly being updated, transferred, and manipulated, however, there are limits on how much data can be transferred at one time. There are also limits on how much data can be stored within a certain amount of physical space. Because of these facts, many people find themselves in the position of needing to make files smaller so that they can be stored in larger numbers and be transferred in shorter amounts of time. This article will explore file compression programs that allow the user to make files smaller.
What is File Compression Software
File compression software allows the user to remove the "empty space" between the ones and zeros that make up individual files, thereby making the file smaller and allowing the user to store more files in the same amount of space and also giving the user the ability to transfer files faster. File compression software also comes in handy when facing a limit on how large a file can be while transferring it. There are many different file compression programs available that each have their own advantages and disadvantages. Some file compression programs take up more CPU than others and slow down the user's computer. These same programs, however, may be able to process more file formats than programs that take up less CPU. Likewise, some file compression software is free while others require the user to purchase the program. The following list of file compression software is a mix of these programs.
WinZip
WinZip is a file compression program introduced by Microsoft that allows the user to "zip" files and folders in order to make them smaller and keep them organized while transferring. Once the user has transferred the file or simply wishes to "unzip" the files or folders within the same directory, he/she can do so at a click of a button. WinZip comes with many games and software that is already "zipped" to fit on a CD or to make the download easier. WinZip does not use up too much CPU and it is extremely easy to use.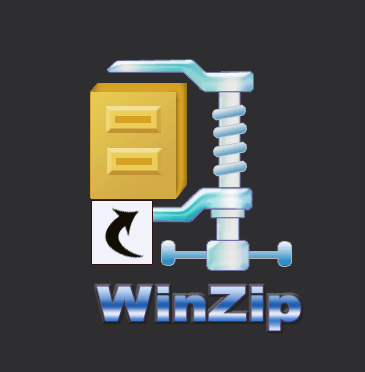 WinRAR
WinRAR is a file compression software that is similar to WinZip in nature but has widely replaced WinZip as the preferred file compression program. WinRAR is used by millions of people and organizations worldwide to compress files and then to uncompress them by a process known as "extracting" which is similar to "unzipping". WinRAR can use up more CPU when extracting or compressing large numbers of files but, overall, it is capable of performing tasks at much higher quality levels. For example, WinRAR allows the user to extract his/her files to a specific folder and combine files while compressing.
7-Zip
7-Zip is a file compression program that is similar to both WinZip and WinRAR but offers much more functionality. Specifically, 7-Zip offers compression and extraction for more formats than either WinZip or WinRar. Compression formats include 7z, ZIP, GZIP, BZIP2, and TAR while extraction formats include ARJ, CAB, CHM, CPIO, DEB, DMG, HFS, ISO, LZH, LZMA, MSI, NSIS, RAR, RPM, UDF, WIM, XAR, and Z. 7-Zip allows the user to make files up to 80% smaller than the original. Like both WinZip and WinRAR, 7-Zip is entirely free to both individuals and businesses.
ZipX
ZipX is extremely easy to use for both beginners and advanced file compression users. ZipX has a 30-day free trial and then the software must be purchased for $24.95. ZipX allows user to compress and extract files and folders in almost all formats, easily choose a destination folder for the extracted files, and it even allows the user to add additional files and folders to existing archives without having to extract the whole thing, add the files, and compress it again.
BitZipper
BitZipper is another file compression program that has the same 30-day free trial as ZipX and it is also sold for $24.95. BitZipper actually includes ZipX in its software but the program also includes other features and tools that are not found in ZipX. For example, BitZipper allows the user to encrypt his/her files as he/she compresses them so that the user and whoever the user gives his/her password to are the only people who can extract the files. BitZipper boasts that it is capable of extracting and compressing in 47 different file formats and it has a step-by-step wizard built right in.
File Compression Programs

,