Facebook is designed for various purposes, including social networking, communications and gaming. This combination of functions makes Facebook popular with people of all ages. The target audience has shifted from college students to teenagers, middle aged and even elderly. The Facebook website concept was originally "FaceMash". It started in 2003 and then evolved into "TheFacebook" which made a great success in a short period of time. It shortened the name to simply Facebook.com.
How Facebook Began
On October 23, 2003, Mark Zuckerberg invented Facemash which would lead to Facebook the following year. On the 23rd of October, Zuckerberg got dumped by a girl and he was upset. To get his mind off of it, he decided that he would create a web site where people could decide which was hotter: a farm animal or a person. While the farm animals never got onto the site, he did create a site that compared photos of two people.
To get the photos, Zuckerberg hacked into Harvard's computer network and took a copy of all the different houses (dormitory buildings) ID images. This meant that every image of residents soon appeared on the site. Within 4 hours, the site had 450 visitors and over 22,000 photo views. Harvard caught wind and forced him to take the site down. On top of that, he was nearly expelled, but the charges of breach of security, violating copyright and violating individual privacy were removed.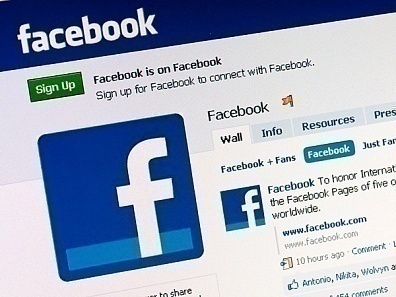 The following semester, he created a site called Thefacebook. It opened to the general public on February 4, 2004. Zuckerberg told a few of his friends who signed up. Then, they had the idea of posting it onto the Kirkland House online mailing list–Mark was a resident of Kirkland. This sent an email out to three hundred students. Once that happened, they watched as dozens of people registered for their site. By the end of the night, with people telling other people in other houses about thefacebook, the site went from no registrants to around fifteen hundred registrants.
At first, registration was restricted to students from Harvard College only. By the end of the first month, more than 50% of the undergraduate population was registered. He brought on Eduardo Saverin for business, Dustin Moskovitz for programming, Andrew McCollum for graphic art and Chris Hughes for promotion. With these four people, Zuckerbeg expanded Facebook. In March, he opened it up to Standford, Columbia and Yale. Soon after that, he further opened it up to all Ivy League schools and Boston area schools. Finally, all colleges and universities in Canada and the United States could sign up.
In the summer of 2004, they incorporated and in 2005, they purchased the domain name facebook.com for $200,00. Because of the success of Facebook, Mark Zuckerberg never finished his schooling at Harvard. But, with a net worth of $4 billion, there's little chance that he's looking back and regretting the choice in creating one of the largest web sites on the web.
The Importance of Social Networking
The concept of Facebook was originally very simple. It was designed to allow people (mostly students) to see pictures of other people  to get to know each other. This concept transformed  into the Facebook website and social networking was integrated into the website. Currently, it has more than 1 billion active users worldwide making it the largest social networking portal on the Internet.
How to Use Facebook
Clicking on www.Facebook.com takes the user to the Facebook website. A new user needs to create an account. The home page displays the preliminary process. Entering the First Name, Last Name, Email Address, and Confirming the Email Address and the Password is necessary. Selecting the Sex and Birthday from the drop down menus is the final step. Clicking the sign up button confirms the information and asks for a security check to ensure that the user is a real person.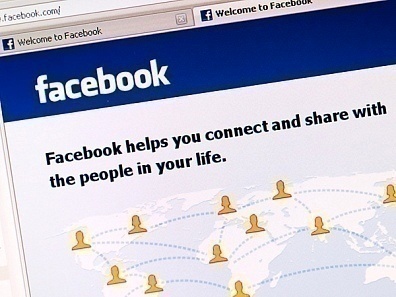 Facebook sends a confirmation link to the email address that was given. Clicking the confirmation link in the email completes the sign up process. From this point, a new Facebook user can fill out their profile information which includes their interests, place of residence, hometown, etc. Privacy settings may (and should) be used to make the account private. This feature is very important.
Finding people who have Facebook profiles is very simple.  You can find a person by entering the name into the search bar at the top of the page. Anyone who is a member and has that name will be listed. Narrowing the search is possible through a variety of different search options.
Facebook can be both entertaining and useful. Facebook is more than just a networking site. Numerous companies have found the way to use Facebook to promote their services and reach more potential clients.

Social Gaming – Facebook offers a variety of games that users can access. Many of these games are designed to offer a sharing experience/aspect to the game play. Fortunately, most software developers create games in Adobe Flash format, which makes it easier for different web browsers to load Facebook games.
Groups – Groups are much like networks that are designed to keep people with similar interests together. It is easy to create a group and it can be created based on any subject.
Pages – While pages are mainly meant for businesses, brands, and organizations anyone can create a page about almost anything. The owner of a page can then post to Facebook as a page, in addition to their normal profile. When someone likes the page they receive all updates from it within their news feed, which makes for an easy way to stay up to date with things of interest.
Photo and Video Sharing – Facebook allows users to upload photos and videos from a variety of sources. Shared photos and videos can also be tagged to other users. Tagging allows users to share photos and videos with anyone else who is in those photos or videos, or is interested in the content.

Note Creation – Note creation allows Facebook users to write longer content on Facebook than is suitable for status updates.
Apps – Facebook has a rather large selection of apps for a variety of purposes. Some are simple integrations with other web sites to make it easy to log into them using Facebook. Some allow automatic sharing of activities or content read, viewed or listened to on the associated web site. Others may have specific functions such as, for example, the ability to publish music through Facebook, or help with the management of your Facebook timeline and pages. Facebook games are basically apps as well.
Events – Facebook Events provide an easy way for users to stay up to date with the events of interest, and for organizers to easily reach potential attendees. Users can join an event or specify that they might attend. Events which you are invited to are displayed on a calendar on the Events page while events that you joined are emphasized. You also get a notification when the event is due to happen soon so you don't miss it. You can also invite other friends to join the event.
Facebook works by connecting people and allowing them to communicate easily. It is a huge social network that makes it possible for people to share stories, chat with each other and store images. With a great collection of applications, Facebook has become one of the top sites on the Internet.
How Facebook Works
As a social networking web site Facebook's main purpose is to connect people who already know each other or share common interests, allowing them to more easily communicate with each other or share thoughts, stories, photos, videos, and so on.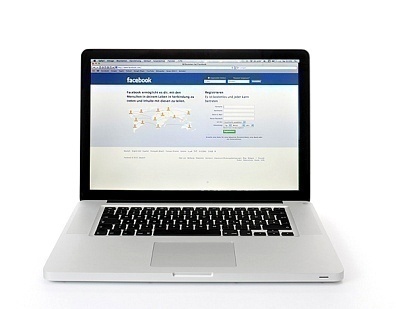 Facebook messaging allows private conversations between two or more individuals in form of either live chat or messages left for later. Chat and messaging used to be separate, but have been later integrated into a single robust system. A lot of people use Facebook messaging instead of email, and with the advent of always online mobile devices, even as a replacement of SMS.
You can use Facebook to store images. Once you create a Facebook account, you can upload pictures and categorize them into different photo albums. Then, anyone who has added you as a friend can view these images. This makes sharing images much easier. With picture tagging software, you can label each person in a picture and have it link to their profiles.
Facebook allows you to get more information on a person. By accepting people as friends and allowing them to view your profile, you accept them into your circle. This can be fun, but it is very important to think about your own safety. Most people feel safe and comfortable when communicating with other people via Internet. However, this virtual environment is not threat-free. Never give your personal information (phone number, address, etc.) to people you don't really know.
Upload a Video
To upload a video click on the "Add Photos/Video" above the status update field, and then on "Upload Photos/Video". Then navigate to the video file you wish to upload and click Open. Your video should be attached to your status update, and when you post it will show on your timeline and your friend's news feed.
Post a Video Link
Posting a URL link to a video hosted on an external service such as Google's YouTube or a similar video service will load the video within the post. Once the video is loaded in the post you can actually delete the link and the video will stay unless you click the X button to dismiss it. This makes it easy to share videos you like with your friends. For example, many use this feature to share music videos, funny videos, shows, presentations and so on.
Videos can therefore be shared much like any other link to a web page, but Facebook also allows editing the title and description of the video before posting, and after posting it will be embedded in Facebook so it can be watched without going to the external video site.
Uploading Photos
The same way can be used to add photos to your Facebook timeline; just click on "Add Photos/Video", then choose Upload Photos/Video", navigate to your photos and upload. Multiple photos can be added as well. Facebook also allows you to add photos into an album, or create new albums, from the Photos page on your profile.
To add new photos to an album go to Albums, choose one, and then click on the "Add Photos" button to add more photos to it. You can select multiple photos for upload and Facebook will add them all. Then you can edit descriptions of each of them, and tag people in the photos.
To create a new album go to Albums in the Photos section, and click the "Create Album" button. It will immediately open a file manager window to allow you to browse to your photos, and once uploaded they'll be added to your new album. You can then edit all the album information, as well as descriptions and tagging for each photo. Videos can also be added to albums in the same way.
Using a Mobile Device
Most modern mobile devices have a camera that is capable of capturing video and photos. Once the video or a photo is captured the device may already be integrated for use with social networking through Facebook. If the mobile device is capable, it will have the option to browse through available videos and photos in the memory and upload it to your timeline.
Facebook also offers a Facebook Camera app that makes it possible to record video and photos and upload it to Facebook immediately after recording.
How to Make a Group on Facebook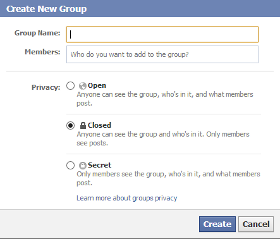 One of the many perks of having a Facebook account is that you can create a group that you can invite people to. In theory, a Facebook group is similar to a Facebook account. There is a feed where you can post updates. You can have photos and video added.  Therefore, managing one is similar to managing a Facebook account.
The first step is to log in and go to your feed. This feed is where you get to see everything people post on their walls, new pictures, etc. On the left sidebar there should be a link that says "Groups." Click that and it will open a list of all groups you're already in, and on top of the page there is a "Create Group" button which will take you to the group creation process.
The "Create New Group" dialog that appears allows you to give the group a unique name, add members to it, and select the privacy level of the group, which may be Open (meaning anyone can see the group, its members and posts in it), Closed (which anyone can see along with its members, but only members can see the posts made in it), or Secret (which only members can see so others don't know the group exists unless they're added by existing members or its administrators).
When you have a group you can customize its settings by clicking on the gear icon, and then in the drop down that appears choosing "Edit Group Settings". This is where you can change group's name, privacy, whether admin's approval is required for adding members, who can post in the group (all members or just administrators) and whether approval of each post is necessary, group's description, and the group's address.
You can add photos to a group, and also change the group photo by hovering over the top section of the group and clicking the add icon. Group photo then displays on top of the group pages. Files can be added to the group in the Files tab, such as .doc files for example. You can also add events visible to the group, which is similar to adding events anywhere on Facebook, but automatically preselects its privacy to that group.
When inviting people to the group it is best to only invite people who are interested in what your group is about. The worst thing you can do is invite everyone because then people might get peeved. Therefore, if your group is about a certain game, invite only those friends that like that game.
How to Create a Fan Page on Facebook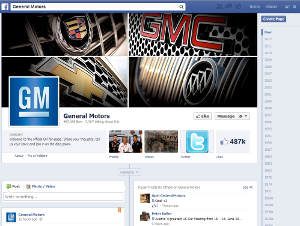 Many businesses have realized that a fan page on Facebook is a very inexpensive way to get more traffic to their website and to bring more customers in the front doors. By getting people to become fans, a business is able to target them, send them messages and let them know about specials and deals. Big businesses and small businesses alike have all been creating pages. Doing so isn't difficult at all.
To begin with, login to your Facebook account, click the Pages link on the left sidebar, and on the page that loads click the "Create a Page" button.
Select what type of page you want to create. Determine what type of page it'll be: business, brand, artist, entertainment, etc. Type in the name and if it is available, you'll be allowed to use it. If it is not, Facebook will let you know. Finally, check that you are a representative allowed to create the page. Then hit "Create Official Page." The page will be made and now you have to go in and start editing.
To begin with, add a photo by selecting the option to add profile picture. Add information pertaining to the topic of the page. If it's about your restaurant, information on your hours, location and a copy of the menu isn't a bad idea. Add information so people know who you are. The more they know, the more likely they are to become a fan and begin coming to your business.
Only after you've finished all of the work of creating the page do you then click "Publish this Page." When you do this, it will immediately publish and all of your friends can see that you've created a new page. If they want to join, they can just click "Like" on your page. You can promote your page with friends and/or buy Facebook advertising for it.
How to Create an Event on Facebook
Facebook Events have become a popular way for people to stay informed on what events of interest are coming up. If you are planning an event Facebook is among the best ways to promote it.
To create an event click on the Events link in the left sidebar, which will load the page with all existing events that are available and that you may be invited to. Click on the "Create Event" button at the top of the page, and in a dialog that appears enter the event's name, details about the event, place where it will be held, time and date when it will happen, and whom can see the event. You'll then be able to invite people to join it, edit the photo for the event, and promote it through your timeline, in groups, or with your Facebook page if you have one.
How to Upload Photos to Facebook
Log in to your Facebook account. When you've logged in, you'll be brought to the news feed where all of your friend's statuses and what they've done is posted for everyone to see. To the left of all this is a sidebar. One of the small links is the word "Photos." Click that and allow the page to load. This will show you all the recently added photos by your friends. At the top there is a grey button called "Upload Photos." Click that.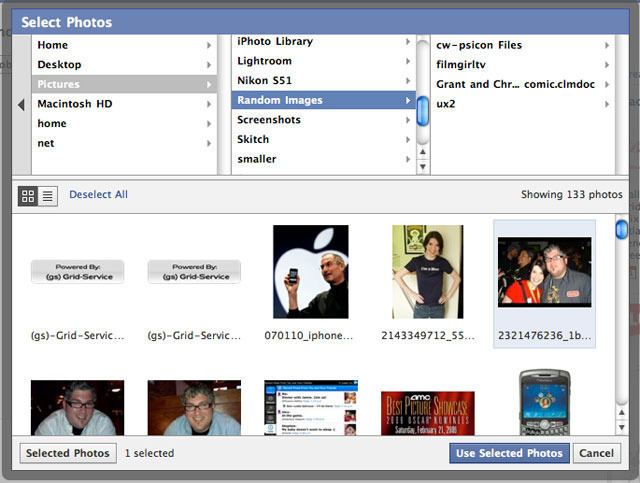 When the page loads, it'll prompt you to fill in information about the album. This includes the name, the description and the location. It also asks you for verification on who can view it. Facebook is becoming more concerned with privacy and therefore make sure that it's alright to show the photos to people. Create the album and then go to the next page.
Select the folder on your hard drive that you want to choose photos from. The folder will appear in front of you. Select the photos you want. You can upload up to sixty images at a time. It's advised to keep all of your images in one folder so that you're not searching around your computer for the photos.
Hit the upload button in the upper right hand corner and then allow it to upload. As they upload, you can go in and begin adding captions and tagging your friends. To tag, simply click the face or the general vicinity of the person. Once you've captioned and added tags, hit the "save changes" and the album will be made public for people to see and comment on.
How to Search for People on Facebook
In order to find friends, relatives, and co-workers on Facebook, a user can take advantage of the Facebook Search bar, a feature that allows users to type in a person's name and indicate whether he/she is searching for classmates, co-workers, an email address, or searching the general population for more specific results. The Facebook Search bar automatically lists people depending on their relation to the user, especially if they have mutual friends or live in the same city. The user can then click on each person and add him/her as a friend by clicking on "Send Friend Request."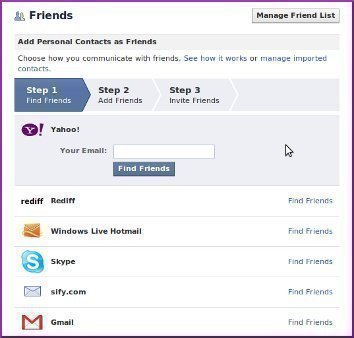 How to Invite People to Facebook
In addition to searching for people on Facebook, users can also add friends who are in their address book. Users can do this by signing into their Facebook account and clicking the Find Friends button in the top left hand corner of the user's homepage. From here, the user can select his/her favorite email accounts and/or instant messaging programs in order to import all contacts from those accounts simultaneously.
How to Delete a Facebook Account
With Facebook users becoming more concerned about the privacy ramifications of all the updates Facebook releases, more users are curious about deleting their account. While it is not a difficult process–one click on a link will get rid of the account–it is permanent and will erase everything. Because of this, it is important to back everything up from your Facebook account to your hard drive.
What many people do is upload photos from their phone right to Facebook or they just upload pictures right to Facebook without saving on their hard drive. When you delete your Facebook account, you'll lose all your photos and information, so just make sure you've got it. To do this, right click on the image and then hit "Save As." This will save the photos on your page.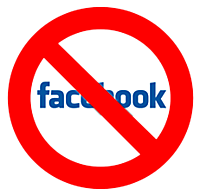 In the past, Facebook had a link in the bottom left hand corner of your profile page that allowed you to delete it. However, for some reason, they removed that link. That doesn't mean you can't delete your page, though. It just means that they are trying to prevent people from leaving.
Go to this link. It will take you to the "Delete Account" page. There's a warning that anything you do is permanent and there's nothing you can do once you delete the page. Hit the submit button. When you do that, a contact will be sent to Facebook and they will delete the page for you. However, they won't delete it if you're still using it. Therefore, it is important to stay away from your Facebook account for a significant amount of time. Once Facebook realizes you've not been using the service for a while, they'll delete the page and you'll no longer have membership there. You can always sign up again, though.