A site search feature is an option to enable your web users to search your entire web site for the content they are looking for.
The two general methods of implementing a site search are:
Site Search Online Services
Site Search Server Based Programs
Site Search Online Services
FreeFind is an online service that will automatically create, update and host a site search feature for you. FreeFind is free for personal use on sites with less than 32MB of HTML. FreeFind also creates a site map for your site.
Google Custom Search is a useful tool that implements a site search using the Google database along with an option to use Google to search the entire Internet.
FreeFind is a better tool to use if Google doesn't index your site frequently. FreeFind will index your site whenever you choose.
Google's site search has a slightly more attractive user interface.
Other services which implement and host site searches include: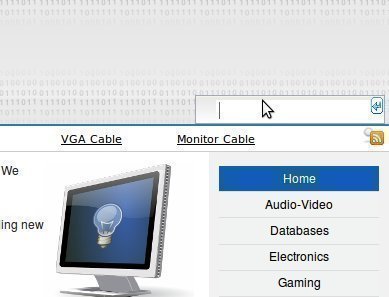 Site Search Server Based Programs
Some webmasters prefer to install and use a site search program on their server. This is a greater administrative burden, but it also gives the webmaster greater control over his site search.
Most of these server based site search systems are PERL scripts.
The current leader in site search is ht://dig. However, ht://dig is powerful and can be complex to setup. A smaller and easier package might be better for your needs.
Other software packages which implement site search include:
Search Tools is an amazingly good web site for finding the right search tools for a web site or Intranet.