How to Change the World with Technology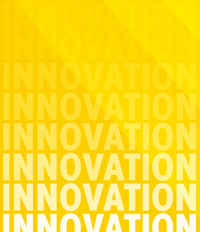 The technology industry is one of the most important industries in the world. Technology is what pushes human evolution forward. While there are other important industries, like the food industry, it is technology which provides them with tools to function and advance.
It is no surprise that the world of technology is filled with idealists, people who have a particular vision of how things should be, and want to change the world to meet this vision. The rapidity of technological evolution swiftly introduces new challenges to our existing ideas about ourselves and our society, from our moral concepts to a variety of practical concerns.
Perhaps the biggest case in point is the rapid rise of technological interconnectedness. The basic formula is quite simple. More connectedness brings us more power, efficiency, intelligence and convenience. Trends in cloud computing, social networking and the internet of things promise a world in which almost nothing is left unplugged from this grand network. But the promise of these trends and the resulting difficulty for us to resist them clash with some of our ideas about privacy, technological independence, and various definitions of freedom.
Thus we have organizations such as the Electronic Frontier Foundation, The Free Software Foundation, and movements that intersect them. They're filled with people who see a danger in these mainstream trends and desire to change them to something that fits their ideals.
There is a problem with their approach, however. The problem, in simple terms, is that actions speak louder than words. As Amazon announces a new Kindle Fire tablet, the "Defective By Design" campaigners put out an indignant note about how Amazon restricts sharing of books, and calling people to not buy the product. The whole problem here is that the Amazon has a product to speak of, and all Defective By Design people have are words and ideas.
This approach doesn't appear to be winning either. While they influence some people the products they attack typically succeed in the market regardless, and the ongoing trend continues mostly unabated.
This is why it is typically companies like Apple, Amazon, Microsoft, and others which do far more to change the world than these kinds of campaigns. They don't just talk about how the world should be like, they literally start building such a world, and by pursuing profits they do so in a way that is sustainable and self-reinforcing. They come up with product lines, eco-system, and marketing methods all of which effectively put world change into motion. It's hard to compete with that if all you have is bad marketing (which a lot of advocacy campaigns suffer from, and FSF is particularly notorious for).
What these companies do is simultaneously meet the needs of their customers, and build a world they envision, because one cannot really be done without the other. Customers buy packaged products that make their lives easier, and this also makes them inclined to defend whatever paradigm a given product represents. After all, not only have they put their hard earned money into it, they actually find good use of them.
This might be hard for some people to hear because some of these companies represent a lot of what's wrong with the world in their opinion, but if you want to change the world look to Apple, Microsoft, Amazon, Intel, and so on. The point isn't to copy or emulate their vision and ideas, but their methods, because that's what works.
If you have an alternative paradigm in mind, figure out a way to make it happen by innovating, creating or funding products and services that bring it into fruition in a way that is compelling enough to make people choose your paradigm over that of your competitors.
Ideas are powerful things, and they are the root of everything we accomplish, but ideas which aren't executed in an efficient, focused and powerful manner are nothing more than seeds. They are unrealized potential, instead of the "ideas whose time has come".
If you want to change the world, give people not only the ideas, and the inspiration, but also the means by which they can start living your vision today.
Image by Sean1492.
How to Change the World with Technology

,