One of the perks of the seventh generation video game consoles–those that are currently out–is that they have the ability to connect to the Internet and allow users to play against people around the world. The Xbox 360 is one of these consoles that, with the help of Xbox Live, can connect to the Internet. So long as the game has an online feature–which most have now–you can play for as long as you want against anyone else that is playing.
The first step in connecting to the Internet is to connect the device to a router or set up its wireless capabilities. The Xbox 360 slim which was announced at E3 2010 comes built with a N wireless card inside of it making it the fastest wireless connection for a 360 yet. However, for the absolute fastest speeds, it is suggested to connect the device to the router with an Ethernet cable.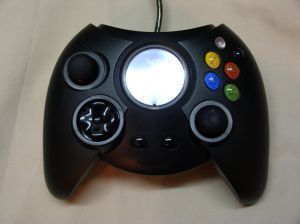 Find the Ethernet jack on the back of the 360 and plug the cable in. Then connect it to one of the ports on the back of the router. This will connect the 360 to the Internet so that you can go sign up for a Xbox 360 Live account. Live is necessary to play all of the games on there and it does cost money. However, it is a yearly price and it allows for unlimited game play.
Go to Live website where you can sign up for an account. It'll ask for a credit card to pay for the account. Once you have paid for it, connect the 360 to the Internet and create a Live account on the 360. Doing this will allow you to connect your new Gold account–the one that cost money–to the 360. Upon completion of this, restart the 360 and connect to the Internet again. You'll now be able to play the game.
While it isn't necessary to buy the Gold membership to have an account, if you want to play games online with friends, you will need it. Therefore, it is advised to get the yearly pass because it is consistently the cheapest method of playing.