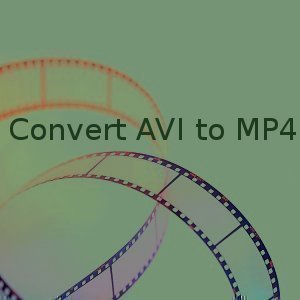 The MP4 file type is a multimedia format designed to store digital video and/or audio streams in addition to 2D and 3D imagery. A common task for end-users who have video or audio content stored in AVI (Audio Video Interleave) format is to convert AVI to MP4 for playback on mobile devices such as the iPod, iPad, or iPhone that require conversion to MP4. The file conversion can be accomplished using third party or online applications at no or low cost to the consumer.
Convert AVI to MP4 Using Quick Time Pro
Quick Time Pro is a popular commercial application produced by the Apple Corporation that can be used to convert AVI content to MP4. The program supports both the Mac or Windows operating systems and is considered low cost.
Step 1 – Launch the computer's web browser and navigate to the Quick Time Pro web site.
Step 2 – Purchase the Quick Time Pro application. Then download and install the program on the target computer for conducting the file conversion.
Step 3 – Open Quick Time Pro and load the AVI file to convert to MP4 by clicking the "File" and "Open Files" menu options.
Step 4 – Click the AVI file and then choose the "Export" menu option.
Step 5 – Select the "Save Exported File As" menu selection.
Step 6 – Toggle the output format type to "MP4." Depending on the version of Quick Time Pro that you purchased, the output format type for MP4 may be labeled M4V to indicate that it is a MP4 video file (Apple specific).
Step 7 – Enter a unique file name for the new file and select the output destination for the MP4 content.
Step 8 – Select the "Save" menu choice and Quick Time Pro will now convert the AVI file to MP4.
Convert AVI to MP4 with HandBrake
HandBrake is an open source file conversion program available for installation on the Mac, Linux, and Windows Operating Systems. The application can be used to convert between a wide variety of video codecs to include AVI to MP4.
Step 1 – Launch your computer's web browser and visit the HandBrake download web site.
Step 2 – Download and install the HandBrake application on your computer. After installation, launch the program if it does not automatically open on your computer.
Step 3 – Select the "Source" menu choice and pick the AVI file that you want to convert to MP4.
Step 4 – Click the "MP4" option in the "Output Settings" menu. Then, change the height and width of the video if you do not desire the default configuration.
Step 5 – Click the "Browse" menu choice to select the output folder for the MP4 file.
Step 6 – Select the "Start" button to convert the AVI content to MP4.