When using the actual iPod, it is impossible to organize the songs. While it is a great device, the order the songs are in when they are uploaded to the iPod is the order in which they will appear on the device. Therefore, to put songs in order on an iPod, one has to go into the folder where the music is and put them in order. Or, they can create play lists with the songs in order.
How to Create a Play list on an iPod
The most effective way to put songs in order an iPod is to create a play list. To do this, open iTunes. To work the iPod and get music on it, you'll have needed to install this. Ensure that you have the latest version of iTunes as well as the latest software patch for the iPod. This will ensure that the music that is transferred over goes smoothly and doesn't result in corrupted files.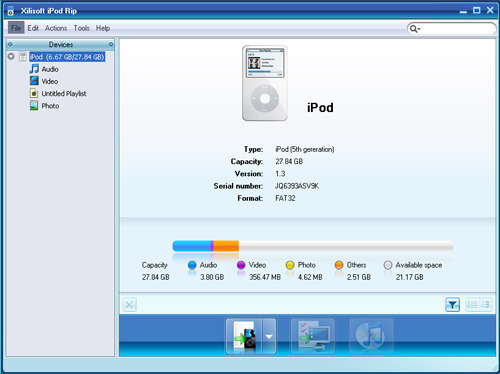 With iTunes open, go to the music tab and click that. This will show an entire list of all the music that you have on your computer. For many iPod users, this means that there are thousands of songs here. On the bottom left hand corner, there is a plus sign. That is the "Create a Playlist" button. Click that and it will give you the option of naming the new play list. Make it whatever you want.
Once it has been named, start copying and pasting songs into that new play list. While the songs will stay in the main category, they will also be transferred over to the play list. As you bring songs over, drag them and place them where you want them to be. A play list can hold as many songs as you want, so you can expand the play list to be in the exact order that you want.
With the songs now in the order you want, upload the play list to your iPod. Allow it to sync and then have the songs transferred over. Once this is done, you can unplug the iPod and begin enjoying the music in the order that you set it up.