A network is an interconnection of multiple computers, peripherals and network devices. Networks are commonly created at homes and offices to share resources (like printers, scanners, files, media, and Internet connection), communicate, or play multi-player games. A network is created with two or more computers, networking devices and some cabling.
Before you begin to setup a network, answer the following as a prerequisite:
Which type of network do I need to set up? Ethernet? Wireless? HPNA?
Which are all of the networking devices I require? Hubs? Switches? Routers?
How much cable wire, and what types of cable wire will I need? Ethernet cable? DSL phone cable?
How many computers or devices will be connected to the network?
Once you're aware of the prerequisites, following are few common steps to setup a network.
Connect all required computers and network devices with appropriate cables.
Install necessary drivers for all the attached hardware peripherals.
Run the network wizard to create a network. Network settings may have to be changed to accumulate and map a right set of IP addresses.
Setup an Ethernet Network
An Ethernet network is a cabled network built with computers and networking devices such as hubs, routers, or switches. A hub or a router acts as a central component to which all other computers connect. They usually have 2 or more Ethernet ports; therefore, an Ethernet cable from each computer's network card is to be attached to these ports.
If you also wish to connect to the Internet, a router or hub should be attached to a modem which in turn connects to the phone line. A modem may not be required if it's built into a router.
Setup a Wireless Network
Setting up a wireless network is very much similar to an Ethernet network, except that the router or hub used should have wireless capability. Furthermore, other attached computers and devices should also be Wi-Fi enabled to connect wirelessly. Desktop PCs are generally not Wi-Fi enabled, unless wireless dongle is plugged into them. Wireless networks are best suitable to connect to multiple laptops and mobile devices such as mobile phones, PDAs, and tablet PCs.
Security becomes the main concern while using wireless networks. If not secured properly, any person with a Wi-Fi device can connect to the wireless network you created. Therefore, wireless networks should always be protected by WEP or WPA security methods.
To enable wireless network, you will need to access the router's settings and start the Setup Wireless Router wizard. The wizard will walk you through the process of setting up wireless network. Every router will have a SSID which can be used by other devices to connect.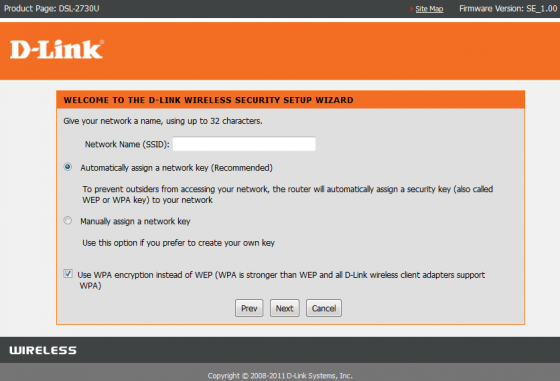 Setup a HPNA Network
In order to setup a HPNA network, every computer should be equipped with a HPNA Network Adapter. Each computer then needs to be connected to a phone jack. That's it, HPNA network is up and running!
Once you complete the setup of your network, it's better to test and check whether all the required computers and devices are properly attached. To do this, you can open Network and see the list of connected computers and devices.

Cisco Small Business Pro SPA3102 Voice Gateway with Router
The Cisco Small Business Pro SPA3102 Voice Gateway with Router is excellent for small businesses because it includes both a voice gateway and a router in one device. The router will be needed for a wireless connection and the voice gateway can be used to make and receive calls over a VoIP network. VoIP is cheaper and more efficient to use than a standard telephone line and generally includes many features that aid the user in answering telephone calls and processing customer support applications. The device includes two Ethernet ports that can be connected to a computer or device via an Ethernet cable. The device, of course, also includes a separate Ethernet port so that it can be connected to a modem.