Online data storage, also known as Internet data storage, is a technology which allows people to store their data in the Internet. With broadband speeds becoming faster and bandwidth pricing dropping every year, more people are interested in purchasing online data storage. Online data storage not only provides an additional flexible source for storing data but also acts as a backup mechanism and provides an effective method of sharing data with others.
This is the reason why Internet data storage is increasingly popular even as the costs of physical local storage devices – such as hard drives, CD-R, and tape backups – are coming down by the day. Another advantage of online data storage is that it is easy to expand. Whenever you reach the maximum capacity limit, you can simply purchase additional space for storage. There is no need for you to purchase and install additional storage hardware.
With online data storage, the user can access data from any location with a computer and Internet connection. This s convenient for businesses and home computer users alike. Businesses that use online data storage can password protect access to business files, while home computer users can use it for something as simple as sharing photos, music, or videos with their family members.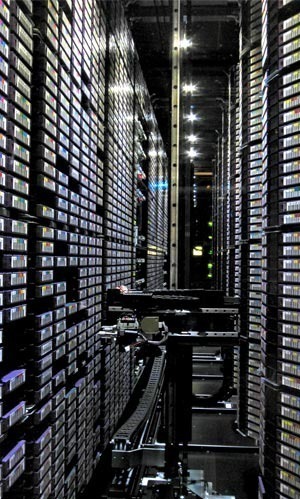 Another noted advantage of online data storage is data backup. Computers are susceptible to hard drive crashes or virus attacks. Hence taking data backups frequently would be a safe way to protect your data from getting lost forever. However, it should be kept in mind that backup data must be stored in some other place other than the same computer or the same physical location. To do so, there is no better an option than online data storage.
There are several types of online data storage. If the user is looking for storage space for some non-sensitive data, then the basic online storage is an ideal one. On the other hand, for sensitive data, additional security may be required – such as data encryption or two-factor authentication. In such cases, online vendors typically use strong encryption technologies to keep user's data safe and secure during transmission over the Internet.
Nowadays there are several vendors offering online data storage facilities. Users typically pay fees based upon the amount of space they need. Generally online data storage vendors feature a fully managed and secure solution with 24×7 technical support and monitoring. Further almost all Internet data storage services are secure and password protected. Some vendors provide an additional measure of security by providing users with a password token, which automatically generates passwords using two factor authentication.