Peer Guardian is perhaps the most popular IP blocking software tool on the web. The Peer2Peer sharing community primarily uses Peer Guardian to block the RIAA, MPAA, and other organizations from tracking a sharer's IP address and online activity. In addition to blocking IP addresses, Peer Guardian also blocks adware, spyware, and government and educational IPs. Peer Guardian is an open source that Phoenix Labs originally developed. The latest version is Peer Guardian 3. However, since Peer Guardian 3 is only supported on MS Windows Vista, Peer Guardian 2 continues to be the most popular version.
How does Peer Guardian Work?
Peer Guardian works by blocking IP addresses. Peer Guardian keeps updated lists and uses these lists to halt access to specific IP addresses while users share files and conduct other web activities.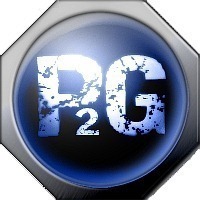 Peer Guardian is extremely easy to use. First, download the software, which is less than 2 MB, and install it. Once installed, Peer Guardian updates all IP lists and requests that the user's personal preferences are set up. Some of the preferences available for the user are:
The ability to block spyware, adware, and ads
The ability to block educational and government IP ranges
The ability to block IPs that the RIAA, MPAA, and other organizations specifically use to track users during P2P file sharing or other web activities
Once all lists have been selected, downloaded, and updated, set Peer Guardian to launch either at startup or at the user's request. Peer Guardian works mainly in the background and most users will not even notice it.
Considerations
Peer Guardian 2 is able to block all ports and protocols when used with Windows XP. However, earlier operating systems such as Windows ME and 98 only block TCP. Peer Guardian 2 is extremely safe to use and, for the most part, does not require lots of memory or processing power to run. Unfortunately, many considered the original version to be a memory and power hog. However, since Peer Guardian has gone open source, the new code is written in C and is much more efficient.
It is also important to note that Peer Guardian updates its lists quite often. Users can choose to update their list at each launch, every couple of days, or once a week. While Peer Guardian is an excellent tool to block others from tracking the user's IP address, it is not a foolproof tool due to the fact that Peer Guardian does not block a new IP that is not on the list, which can therefore be tracking the user. However, for most users, Peer Guardian does substantially reduce the risk of being tracked. It is also important to note that while Peer Guardian includes the ability to block spyware and other forms of malware, it is not a substitution for a firewall. Finally, the downside to using Peer Guardian is that in some cases the software is known to interfere with Stream connectivity and Battlefield 2, causing disruptions.
Peer Guardian downloads are open source and available for free at Sourceforge