RCE, Regional Coding Enhancement, is an upgrade to RPC (Regional Playback Control).
RCE enables a RPC/RCE protected DVD to refuse to play on a DVD player which is not region protected.
Under RPC, the logic flow was "IF this region is allowed, THEN play this disk."
Under RPC/RCE, the logic flow is "IF other regions are allowed, THEN do not play this disk.
RCE Adoption
Currently, RPC/RCE only exists on a small number of DVD's and only works on a small percentage of DVD players.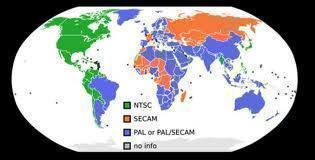 RCE Work-Arounds
If you have a region-free DVD player and you experience trouble with RPC/RCE, there are several known work-arounds:
Upgrade your player with newer firmware, if possible.
Set your player to only one region.
Play another DVD before the RCE protected disk. This will set your player to the region of the first DVD.
Ignore the RCE message and the DVD menu entirely by navigating directly to Title 1; Chapter 1.