The Future of Computers? Computers ARE the Future!
In an incredibly thought provoking article in the National Post, the future – that could be – of computers was revealed, as envisioned in a conference at Toronto, on the third wave of computing. And that future is where everything will be a computer. Computers, in the future, will be "pervasive", used for all sorts of things.
For example, you are comfortably in the bed upstairs and forgot to turn the dish washer on downstairs. That's fine. Using your cell phone, you can turn the dish washer on. Or, while walking through the mall, the digital ads that appear will be based on your interests. This is known as pervasive computing. We will have consistent connection with everything.
Connection or Invasion?
However, this raises a pertinent question. With the advent of pervasive computing, what happens to our privacy? Will it no longer exist?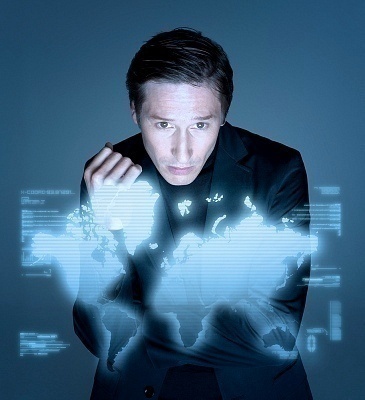 There will be a considerable loss of privacy accompanying this huge leap in computing. It isn't all that far off either. Is this development worth such a loss? Some say yes and are incredibly excited about it. I'm not so sure, though. I already experience ads targeted specifically at me on my Facebook account. I feel it's invasive and it doesn't make me click them. Do I want this in my everyday life?
The future of computers seems to be incredibly invasive. Whether this is where it is actually going to go, though, is up for debate. If it does, I can imagine some people being incredibly upset with the future. I know I will. I don't want the computer to know everything that I am thinking. For some reason, it gives me this creepy Terminator feeling.
Smaller – but more powerful
Other than that, though, the future of computing is power. Computers are going to get more powerful and they're going to get smaller. In a conversation with a friend, he said, "Why would you even want a PC? People still use them?" Is the PC going to disappear and be replaced permanently by the laptop?
There is so much to consider when looking at the future of computers. There is so much more than meets the eye…
The Future of Computers? Computers ARE the Future!

,