DirectX is a collection of software necessary for different multimedia applications to run properly. Specifically, many people who play computer games run into the problem of having to update their DirectX. However, when buying a new game, for example, it helps to know what version of DirectX is installed on the computer so you can decide whether you need to upgrade or not.
One of the things that should be understood about DirectX is that, for the most part, it is backwards compatible. If you have DirectX 9 installed on your computer and an older game needs DirectX 8, it should still run because of the backwards compatibility. However, if you need a newer version, you'll have to upgrade it which typically takes only a moment or two at most.
To determine what version you have, you'll want to do a run. The first way to access run is to click start and type run into the search bar. Hit enter and a little box will appear. The second way to do it is to hit the Windows button and then the R button. The same box will appear. You can then type any file, folder, Internet file, or anything else you want into the search bar.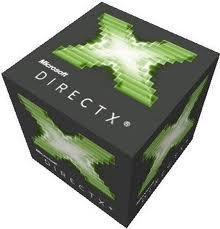 In the case of DirectX, type in "dxdiag" without the quotation marks. Hit enter and then allow the page–the DirectX Diagnostic Tool–to load. When the page loads, you'll see information about your computer including data on what type of operating system you have installed, the amount of RAM you have, the amount of space you still have available on your hard drive. It'll have a section for you to check the software installed for the sound system.
What you're looking for is at the bottom of the page. Look for where it says "DirectX Version." Next to that will say what version you have. If you are unsure if that is the most up to date version, go to Google and type in DirectX. It'll give you the most recent version. If what you have is different, take the minute or two and upgrade your DirectX. It's never a bad thing to have the most recent software package.