Windows XP Tutorials
Windows XP Tutorials
This tutorial is your one stop Windows guide, where you can find information on how to understand Windows XP file systems, how to backup data, how to upgrade, manage accounts, and many more.
This tutorial will tell you everything about Compression and Encrypted File Systems. This guide comes in handy if you want to compress your data and keep it secured. The Windows XP Professional operating system allows for both compression and encryption natively within the operating system by setting given attributes on the files and folders.
This tutorial will guide you on how to take data backup and preserve NTFS permissions in Windows XP. NTFS is the preferred file system for all computers running Windows 2000 and XP Professional. This version of NTFS is called NTFS 5.
This tutorial will guide you on how to upgrade to Windows XP Professional. This guide will teach you how to install Windows XP from scratch, installation using  Remote Installation Service, and upgrade. It contains information on how up to upgrade to XP from previous versions of Windows. It will also have the information that you need before you get started with a direct upgrade to Windows XP Professional.
This tutorial will explain to you how to troubleshoot TCP/IP. It is a guide that covers the TCP/IP Protocol within Windows XP Professional, specifically, troubleshooting of the network protocol under Windows XP Professional.
A tutorial that talks about DNS Domain Name System. (DNS) servers maintain a distributed database used to translate computer names to Internet Protocol (IP) addresses on Transmission Control Protocol/Internet Protocol (TCP/IP) networks which includes the internet.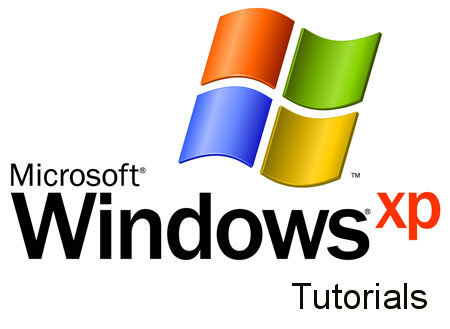 A brief tutorial on how to use Disk Management Tools in Windows XP Professional. In Microsoft Windows XP Professional, you can perform most disk administrative tasks, both local and remote, by using the Microsoft Management Console (MMC) snap-in tool called Disk Management.
A tutorial that shows how to manage User Accounts. From Local user accounts, Domain user accounts, to Built-in user accounts, we have got you covered. By the way, Local user accounts allow you to log on to the local system and access resources there. If you needed to access any type of resource beyond the local system, you would need to provide additional credentials in most cases.
This tutorial is about RIS installations of Windows XP Professional. It is another way of installing Windows XP Pro remotely using the Remote Installation Service. First thing that you need to do, is ensure that you have the RIS installed on a Windows 2000 server . The RIS installation can be done via server,  or advanced Server, as well as via Data center using the RIS Setup Wizard.
A tutorial that shows how to use File and Settings Transfer wizard. The Windows XP Professional Files and Settings Transfer Wizard can be used to simplify the task of moving data files and personal settings from your old computer to your new one.
A tutorial that gives a complete overview of File Systems in Windows XP Professional. To have a good understanding of how and why you can set up or deny access to data on a Windows XP Professional system, you need to have an underlying understanding of any native file security that may or may not be in place.