To delete your Myspace account, the first thing you need to do is log in to your account. Once your page loads, go to the top right hand corner of the screen and click "My Account." Unlike Facebook, Myspace has it very clearly labelled where the delete account button is and that makes the process considerably easier than other social networking sites available on the web.
From the My Account section, click Account. This will take you to a page where all the account decisions are made such as privacy levels, passwords, email addresses and things of that nature. It is also here that you can delete your account. Scroll down to the "account cancellation" part of the page and then click cancel account. It'll prompt you for confirmation, so approve it.
Once you finish doing that, log-in to the email account that you have listed for your Myspace account and click the confirmation link. Once the link is clicked, the Myspace account will be cancelled for good. Therefore, be sure that it is what you want to do because you will lose everything you have added to the page. Click the link and it will take you to a page that says your page has been cancelled.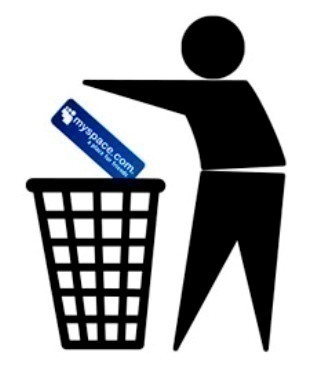 Sometimes people run into problems because they can't get the email. This happens for a few reasons. The first is that they have listed Myspace as a place to never receive email from. If this is the case, you can't get the confirmation email to cancel the account. Therefore, change these settings so that you are able to receive the confirmation email. Without the email, the account won't be cancelled.
Should you not have access to the email account you used, go to your profile page and delete everything. Then, in the About Me section of the profile page, type in "DELETE PROFILE." Once you do that, send an email to Myspace with your friend URL or ID requesting the account to be deleted. When they see the "DELETE PROFILE" part, they'll know the user wants the account closed and they'll take care of it.