It seems as though the more daily life becomes inter-connected with the Internet, the more that our personal information is available to just about anyone who wants it. Forget about National Security Agency conspiracy theories, the real danger to keeping our private lives to ourselves are the various commercial data collection warehouses that exist throughout the world. These agencies provide information to third parties which include background check websites without explicitly obtaining your or other consumers permission. It is possible to fight back a bit; however, and remove online information from background check websites by opting out on many of the background check or information collection websites.
Why Should You "Opt Out" on Background Check Websites?
The old argument used to be that if you didn't allow personal information to be discovered, you could miss out on potentially advantageous connections made through long lost rich relatives, old lovers, or family members made through these sites. Since the explosion of social media over the past decade; however, this argument has gone stale. By allowing your information to remain available to subscribers of these sites, you can put yourself or your family at risk for identity theft or even worse – in-person stalking. Unfortunately, these websites are legally able to collect our information and offer for a fee without obtaining an "Opt In." As a result, the only alternative available to have the information removed is to meticulously seek out each major data provider and "Opt Out" of the service.
Preparing to Remove Your Information from Background Check Websites
Before you get started, you will first want to prepare a copy of your identification that can be used across the sites if required. For U.S. residents, you should scan a form of state issued identification such as a driver's license. Once you scan the ID, loan the image into Photoshop, MS Paint, or other basic photo editing software. Then, place a black box (with fill on) over your picture and a second box over the driver's license number. Your name, address, and date of birth should remain visible. When finished, save the image to your computer to use in the information "Opt Out" process.
Who are the Primary Data Aggregators for Background Information Websites?
It seems as though there are an infinite number of data aggregation websites on the Internet today. The majority of small operations; however, leverage relationships with the primary background check / data warehouse sites on the Internet. The following are some of the major sites on the Internet at the time of this writing:
Acxiom.com
BeenVerified.com
DOBSearch.com
Intelius.com
LexisNexis.com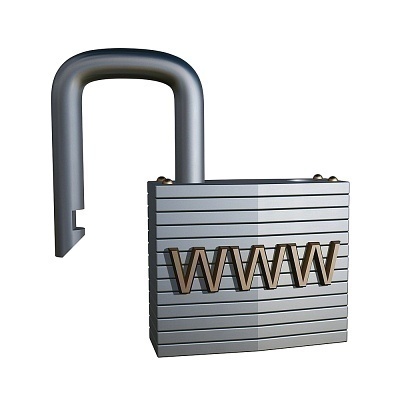 MyLife.com
PeekYou.com
PeopleFinders.com
PeopleLookup.com
PeopleSmart.com
PrivateEye.com
PublicRecordsNow.com
Spoke.com
Spokeo.com
Radaris.com
USA-People-Search.com
USSearch.com
WhitePages.com
ZabaSearch.com
How to Opt Out of Background Check Websites
Each background check website will vary slightly in their "Opt Out" procedures. Where the steps are straight forward, the link to "Opt Out" is provided. If there are additional steps required to remove your information from being listed on the site, a short explanation is provided.
Acxiom.com
Acxiom was founded in 1969 and is listed on the U.S. Nasdaq exchange under the ACXM symbol. Based in Little Rock, Arkansas, the company serves more than 7,000 global clients to include background check websites and servicing consumer transactions.
Acxiom Opt-out webpage (Main Opt-Out Webpage).
Acxiom.com "Opt Out" page for marketing and directory products.
BeenVerified.com:
BeenVerified.com aggregates public record database information on consumers and provides searchable information to clients for a fee. Founded with the "Goal of helping consumers build trust online," the company also makes it easy for folks to find out just about any publicly searchable bit of information on you.
A little more complex to "Opt Out" of than other data collection websites, the following are the steps to follow at the time of this writing to "Opt Out" of the service:
Step 1 – Search the site to make sure you are actually listed on it. The company will normally have your current address(es), name, age, aliases, and family members. Paid services include being able to look up criminal records, bankruptcies, and additional information.
Step 2 – Email support@BeenVerified.com with the following information:
Dear Been Verified Customer Support:
Per your privacy policy, please remove my listing from your information database:
a. First name:
b. Last name:
c. Middle initial:
d. Aliases & AKA's:
e. Current address:
f. Age:
g. DOB:
I appreciate your assistance.
Sincerely,
"Your Name Here"
Step 3 – Wait for the initial email stating that the company has received your "Opt Out" request.
Step 4 – On receipt of the final email stating your information has been deleted from the website, conduct another search to confirm that you have been removed from the company's information listings.
DOBSearch.com
DOBSearch.com is another "paid" information service for people or companies attempting to search public records in the United States. To "Opt Out" of their service, we remain in the 1980's with having to fax a copy of the photo identification prepared earlier in this article to U.S. phone number: 516-717-3017. Once the fax is transmitted, it will take the company 4-6 weeks to remove your information from the website.
Intelius.com
Intellius Opt-out webpage.
LexisNexis.com
After the company goes on a bit about how you need to be a law enforcement official, a victim of identity theft, or fear for your life, they lay out the two places to submit an "Opt Out" request. First, is the online form. Then, you are required to email or mail the supporting documentation that you provided online to:
LexisNexis Opt-Out
PO Box 933
Dayton, OH 45401
Email: privacy.information.mgr@lexisnexis.com
MyLife.com
MyLife.com combines data warehousing and query services with a Personal Relationship Management (PRM) category. In order to remove your information and profile from the company's data stores, you must complete the following steps:
Step 1 – Contact MyLife.com customer care at 1-888-704-1900 or via email at: privacy@mylife.com.
Step 2 – Await confirmation of receipt of your quest. Provide any confirming information that the company requests to validate your identity.
Step 3 – Wait 10 business days for MyLife to complete the removal. *Note, similar to other companies which place a significant waiting timeframe on data remove, do not be surprised to see upsell attempts by the company.
Step 4 – During the 10 day timeframe, MyLife representatives may need to contact you to prove you are the profile owner requesting removal.
Step 5 – By the end of the 10 day waiting period, post-identification validation, your profile and/or information should be removed.  
Peekyou.com
Peekyou.com is another data aggregation website that also attempts to match publicly available webpages to humans. The "Opt Out" web page appears to be straight-forward in nature to complete.
PeekYou.com Opt-Out web page.
PeopleFinders.com –
So, PeopleFinders.com has changed their Opt Out process yet again. The following is the process that is valid at the time of this writing:
Step 1 – Launch, http://www.peoplefinders.com/manage/default.aspx, in your web browser.
Step 2 – Enter your first and last name, city, and state that you currently reside (or last lived in that would have any public records on yourself) followed by clicking the "Find My Listing" menu button.
Step 3 – Click the "This is me" menu button by the listing that appears to be yourself.
Step 4 – Click the "Opt out my info" menu button on the subsequently displayed web page.
Step 5 – Enter the required captcha and then click the two check boxes to agree to the company's terms of service for removing or blocking information followed by clicking the "Continue" menu button.
Step 6 –  Click the "No thanks, skip this step" menu button to avoid paying $5 for your background report.
Step 7 – In theory, your information will now be blocked on PeopleFinders. It's worth checking again in a few weeks to make sure  the company followed through on your request.
PeopleLookup.com
PeopleLookup.com is another one of the sites that prefers to stick with 1980's technology to confirm your identity before allowing you to opt out of their service.
Step 1 – Fax a copy of the driver's license photo that we prepared earlier in the article to 425-974-6194.
Step 2 – Wait 4-6 weeks to allow the company to process your request.
Step 3 – Conduct a new search on the company's website after the timeframe has elapsed to make sure they have honored your "Opt Out" request.
PeopleSmart.com
PeopleSmart.com Opt-Out webpage.
PrivateEye.com
PrivateEye.com has learned from some of the other background check websites online. Instead of pushing the end-user to using fax machine proof of one's identity, you have to rely on "Snail Mail"!
Step 1 – View the primary PrivateEye.com Opt-Out webpage (provided in case the URL's are changed for the web form required in step 2 for "Opting Out" is changed).
Step 2 – Open the PrivateEyle.com "Opt Out Form."
Step 3 – Fill out the form and snail mail to:
Opt – Out/PrivateEye.com
P.O. Box 110850
Naples, FL 34108
*Note: You will likely want to conduct a search on yourself and match the addresses listed on the form to mail in to your online listing. This will 1 – Make it easy for the company to "De-List" you, and 2 – Not provide the company any new information to enter on your behalf online!
PublicRecordsNow.com
PublicRecordsNow.com actually has you do a two-step process. First, the company links to the PeopleFinder's Opt-Out page, and asked you to remove your information there first.
Then, they ask you to print out all records you desire to have suppressed and snail mail to:
Opt-Out/PublicRecordsNow.com
Po box 110850
Naples. Fl 34108
*Note: You probably shouldn't forward any records that don't show up on a personal search to the company unless you trust random people located at a six-digit P.O. Box in Naples, Florida whom you don't know…
Radaris.com
Radaris.com used to provide an "Opt Out" form located here: Old Radaris.com Opt Out page.
Although the company alludes to a method to remove yourself by conducting a search and then clicking "remove," etc., if you start pulling the string, you will find this page.  The page will then go on to tell you how Radaris.com can't control your information being "searchable" and you should remove your name from the following two or three dozen other websites…
Pulling the string further on Radaris's published information, and you will come across the Radaris FAQ, which states that, "Per Radaris's principles, which you can read at the top of this FAQ, Radaris does not remove people's names from our people directory. Public information that we show is compiled from hundreds of databases per each request. We have no control over these external sources and if you want to remove some public records from these sources you will need to contact them directly."
Spoke.com
First, Spoke.com requires you to register with their service in order to make changes to your personal data or seek a "Personal Data Review" via the "Profile" page on the website dashboard when you are logged in. If you can't suppress your information directly via these means, then the company requests you send a letter via snail mail to:
Spoke Software, Inc.
302F Toyon Ave. # 244
San Jose, CA 95127
Attn: Personal Information Review
Spoke.com promises to address access requests within 30 days of receipt of your request to remove or suppress your personal information.
Spokeo.com
For once, a pretty straight-forward "Opt-Out" form to fill out (online).
USSearch.com
Another straight-forward "Opt-Out" form.
USA-People-Search.com
USA People Search is another company that requires you to fill out an "Opt-Out" form and mail it in to:
USA People Search
P.O Box 188860
Sacramento, Ca 95818
Whitepages.com
Whitepages.com is fairly straight forward to "Opt-Out" of, you just need to find your listing to do so. You can get started with the WhitePages.com process here.
Zabasearch.com
Zabasearch.com is yet another background check website that in the 21st Century makes the case that Fax is more secure than email or telephone (hint, all of these methods are unsecure). The company requires you send a driver's license or state issued ID card via fax to 425-974-6194. Four to six weeks later, the company will process your request if you have sent your current address in addition to the ID.