Apple's iTunes is a hugely popular music service with millions of dollars in sales over the last few years. The music that iTunes generally sells, is in a format called AAC. This format includes DRM (digital rights management). Unlike standard MP3's, music in the AAC format will play fine on an iPod, but probably won't be accessible for many other types of MP3 players.
For those customers that purchased music in the AAC format, it can be quite frustrating n to be unable to play your music whenever and wherever you would like. However, removing iTunes AAC protection is possible and actually rather simple. Here are some tips:
Removing iTunes AAC Protection with Third-Party Software
Perhaps the easiest way to remove iTunes AAC protection is with third-party software products. Generally speaking, there are usually three categories of third-party products including commercial products, shareware and freeware. Some popular software that removes iTunes AAC protection includes: SoundTaxi, TuneBite, FreeTunes and FairGame.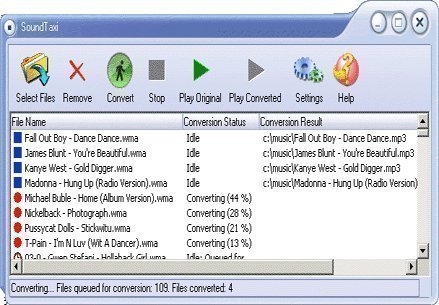 Using third party AAC removal software is usually quick and straightforward. Just download the software and install it. Most products have an intuitive user interface and a variety of features available such as the ability to choose a variety of compression levels and output formats and the ability to preserve ID3 tags, for album, artist, title name, etc.
Most software titles that remove iTunes AAC protection usually do this in two ways. The first way is with audio capturing software. In effect, this software plays the music and records it digitally without the AAC DRM protection. The second method uses lossless DRM removal software to remove AAC DRM protection from files. While both methods work properly, for those looking to preserve metadata, you might want to stick with the lossless method.