To remove Windows Genuine Advantage, particularly the validation tool from your Windows-based machine, you need to:
Go to your Windows folder, usually at C:Windows.
Search for the folder named 'Downloaded Program Files'. Note that Windows Genuine Advantage, which is found embedded on Microsoft Windows OS products, consists of two distinct elements, namely the Validation Tool and the Notification tool.
If you are running a Microsoft Windows Server 2003-operated system, locate the ProductIDGatherer.WindowsGatherer file. Right click on it and choose 'Remove'.
If you are running a Microsoft Windows XP-based machine, choose the 'Remove' option after right clicking on the Windows Genuine Advantage validation utility.
Note that the folder path where this utility is located will vary according to the OS version you are using.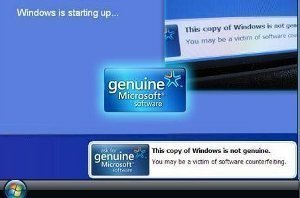 Pirated Versions of Windows
If your machine happens to be running a pirated copy of Windows, it will fail the validation process of Microsoft Download Center and Windows Update. There are workarounds that attempt to bypass the restrictions or get rid of the nagging messages that appear as a result. However, it would be best to purchase an authentic version of your preferred version of Windows from an accredited establishment. Better yet, you can also contact the Microsoft customer support crew in order to clarify the points which make your copy of Windows authentic or pirated.