A Droid X is a Motorola smartphone that Verizon Wireless distributes throughout the Unites States, Mexico, and other overseas locations. The Droid X runs the Android operating system and has been distributed since July 2010. On May 19th, 2011, Motorola released the Droid X2, an upgraded version of the Droid X that uses the NVidia Tegra 2 dual-core processor.
The Droid X and the Droid X2 both use a multi-touch capacitive touchscreen for input and include an internal 8 GB flash memory card for storage. These devices also support up to 32 GB of external SDHC storage and have an 8 mega-pixel camera with auto-focus and LED flash.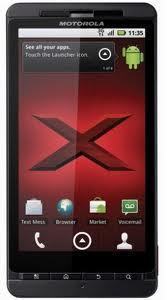 How to Reset a Droid X
As a result of Android operating system use, Droid X and Droid X2 users are able to download large numbers of applications and process large amounts of information that traditional cell phone could not support. However, these applications often overrun the processor and cause glitches that can interfere with how the phone works and/or cause the phone to freeze up.
If a user experiences these types of problems, he/she can reset the Droid X to restore it to its default settings by:
1) Opening the Menu
2) Navigating to Settings
3) Choosing Privacy, and
4) Selecting Factory Data Reset.
While the user will not lose his/her phone number, the phone will need to be reactivated by dialing *228 and choosing option 1. Additionally, the user will lose all settings, apps, layouts, and non-Gmail contacts.