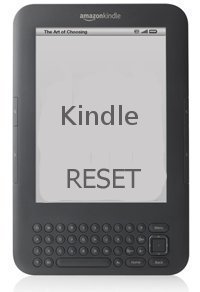 The Kindle, which Amazon produced, is an e-reader/tablet PC that allows users to access the Internet, check their email, and use a variety of applications. The Kindle is also designed to allow users to read e-books in full screen, toggle mode, and even split screen. The Kindle is dependent on touch screen technology and allows users to flip pages, highlight text, and switch books by tapping the screen. There are several types of Kindles, including the Kindle DX Reader, the Kindle 3G + WiFi, the Kindle Touch Reader, the Kindle 4, and the Kindle Fire. Fortunately, they are all designed to be repaired in the same way.
How to Update Kindle
If a user is experiencing difficulties with his/her Kindle, the first method that he/she should use to repair it is the Kindle's Update feature. The Kindle Update feature allows users to ensure that they are using the most recent version of the Kindle software for the specific hardware model that they have.
To take advantage of this feature, go to Amazon's Update page and select the most recent update for the particular device being used. Download the update to one's computer and transfer it to one's Kindle via the Kindle's USB cable. Once the update is transferred, install it by going to the Kindle's home screen, pressing the Menu key, and selecting Settings. Press the Menu button again and select "Update Your Kindle." The Kindle will then update itself, which will cause the Kindle to restart twice. When this is complete, the Kindle should be running the latest update.
How to Reset Kindle
If the user updated his/her Kindle and is still experiencing difficulties, he/she can reset his/her Kindle and return the device to its original settings.
In order to reset the Kindle to its original settings, remove the back cover by turning the Kindle over, pushing down on the back cover, and pushing the cover to the right. Push any small, sharp object, such as a paper clip, into the Kindle's reset button and replace the cover. Reset one's Kindle DX by sliding the power button into its On position and holding it there for 30 seconds. Release the power button and hold the Home button until the screen flashes.