A Kindle is a portable electronic device that Amazon provides, which is used to store, organize, and access e-books when the reader is away from a computer. Kindles allow readers to store thousands of books at a time, modify font styles and sizes, and access the Internet. Kindles also provide additional features that allow the reader to organize his/her e-books and search for specific content without having to scroll through each file.
What are Kindle Updates?
Kindle Updates allow readers to update any Kindle, despite its age, to the most recent software package available. If the Kindle can access the Internet, it usually searches for updates on a regular basis and automatically downloads and installs them. However, if the Kindle cannot access the Internet, the reader will have to update his/her Kindle manually.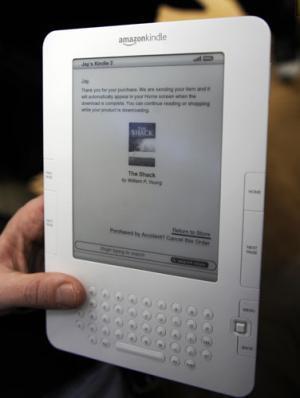 How to Update a Kindle
A Kindle can be updated by visiting the Amazon Kindle Update page, which provides readers with the most recent updates for every generation of Kindle. In order to update the kindle, the reader can connect it to a computer, click on the appropriate Kindle generation model, and download the appropriate update file. The reader can then drag and drop the update file into his/her Kindle and disconnect it from the computer. The reader can then go to the Kindle's Settings option, which can be found by pressing the menu button, pressing the menu button again, and clicking "Update Your Kindle." The Kindle should automatically find the update file and install it. If it does not, the Amazon Kindle Update page includes a number of troubleshooting options.