A print server is a computer or device that is connected to one or more printers and handles all of the processes for each printer. Any computer that is connected to a printer can be considered a print server. Print servers allow the user to have a central control center for all printers in use and allow the user to configure, troubleshoot, and use any printer in the network. This article will provide a more in-depth explanation of what a print server is, what it can do, situations in which a print server can be helpful, and a short list of some popular print servers on the market.
What is a Print Server
As was mentioned earlier, a print server is a computer or device that is connected to one or more printers. A print server is also connected to a network of other computers that are able to forward printing tasks to the print server which then in turn accesses the printers and prints the material requested. A print server can even make decisions on which printer to access depending on which is closer to the client computer or which has the least amount of jobs being processed.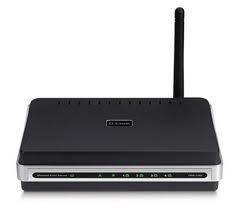 Applications
Print servers are used in many different fields for many different purposes and not all print servers are setup in the same way. While print servers are used mostly for business functions, they can be found in almost any office, whether at its own building or in the user's home. For example, an educational facility like a school or library is likely to have a print server in order to manage the print jobs from the various computers located throughout the building. In fact, an educational facility is likely to have multiple print servers scattered throughout the premises. Another example of a print server in use would be a home office in which a stay-at-home parent runs his/her business. The entrepreneur is likely to have a print server connected to his/her printer so that every computer in the house can access the office printer.

D-Link RangeBooster G Multifunction Print Server
The D-Link RangeBooster G Multifunction Print Server allows users to wirelessly communicate with their printer from multiple computers throughout a building such as an office or work area. The D-Link RangeBooster allows users to connect multiple printers to the same print server and control them all from any client computer within range of the device. Built-in software allows new devices to be automatically configured when plugged in to the D-Link RangeBooster and allows users to side-step complicated setup procedures. The D-Link RangeBooster sells for $99.99 from the D-Link website.
NetGear PS121 USB Mini Print Server
NetGear's PS121 USB Mini Print Server is a compacted print server that allows the user to connect a printer to multiple client computers at once. The PS121 works flawlessly with Windows XP but has problems with other operating systems such as Windows 7 and Mac OS X. The PS121 is a very small device compared to other print servers and therefore takes up less room. Users may experience problems with the PS121 but most of these problems are associated with NetGear and not the device itself. The PS121 sells for $99.00 from Amazon.
IOGear USB 2.0 Print Server
The IOGear USB 2.0 Print Server supports multiple printers and client computers just like any other print server. However, the IOGear has something special: a built-in web management feature. The web management features allows users to configure, control, reset, and manage the print server over the Internet through any browser. This means that if a user wishes, he/she can access printers in other countries just as easily as a printer right next to his/her computer. The IOGear USB 2.0 Print Server can fit in the palm of the user's hand and sells for $49.95 from the IOGear website.