A flyer is principally an inexpensively created single page circular/pamphlet used for promotional distribution and marketing. Flyers can be used as inexpensive and easy tools for effective advertising. They are distributed to various people and current clients in order to acquaint them with products, services, and a company. When consumer markets are thoroughly researched, handing out flyers in person or through mail is a cost effective way to sell products or services, invite people to attend a certain event, etc.
Many websites provide free downloadable flyer templates that are simple to use and allow users to print or create their own flyers. It is easy to create flyers with downloadable free flyer templates from the Internet. These free flyer templates have to be downloaded and opened. The template's information has to be replaced with the user's information. Also, the flyer template's design can be modified as per the user's requirements.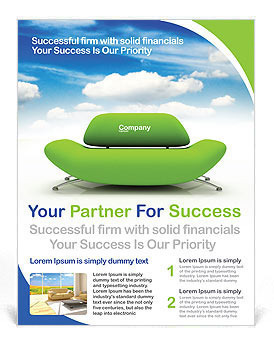 Listed below are some good resourceful websites from which users can download free flyer templates.
These websites offer a wide array of pre-made templates and customization methods. Users can remove, change, or add some elements (images and texts) to the flyer. If users do not find the free flyer templates on the above websites, they can surely create one with sufficient creativity. Below are some easy to follow steps that will help users create effective flyers for their organization:
Information Gathering and Compilation for the Flyer
The first step towards creating a flyer is to gather and compile all the information required for the flyer. Collect and categorize the information into sections like titles, factual data, features, advantages, disadvantages, contact details, etc.
Choose a Design Template for the Flyer
The next step is to choose a design template that matches the product or the company. Many graphic designing tools give inbuilt templates for flyers. Users can either use them or create their own. Try keeping the template simple, leaving more space for the information rather than saturating it with graphic layouts. Oversupplying the flyer with many graphic components may cause the audience to find it difficult to locate the useful information.
Color Selection for the Flyer
Colors are the most crucial components in flyer creation and therefore need careful selection. Colors should neither be very dazzling nor too dry, but should match the product and the company image. Select a color combination of at most 3-4 colors and use only those in the color scheme.
Positioning Information on the Flyer
Once the design is in place, place the information at right locations on the flyer. Make sure the most crucial information (like headings, punch lines, etc.) is highlighted and draws the reader's eyes to it. Less important data like the contact details can be placed at the bottom with small font.
Selecting Flyer Paper and Printing the Flyer
A proper cost effective paper and print type should be selected. Flyers are mostly printed on glossy paper in colored ink. Choosing quality paper and printing ink can give added value to the flyer.