Computer wire connections have been redefined and reset with the emergence of the universal serial bus or USB. Nowadays, almost all modern computers are equipped with USB terminals. Consumers or new computer buyers should always make sure that the personal computer units they will be purchasing have USB terminals. That is because almost all wires and memory storage gadgets that must be plugged into the PC have USB capabilities.
The SCSI or small computer system interface wiring systems are not yet obsolete but most computer users simply prefer the USB types. It is not just about popularity but there are obvious and practical reasons behind the trend. To identify this rising consumer trend, it is imperative for the USB to be looked at more closely first. USB is a terminal standard designed for interface devices. The system was developed and designed to use a single and standardized socket interface. This interface has been proven to significantly boost the computer's plug-and-display features and capabilities. The USB also became so popular because using it means there is no need to reboot the personal computer upon connection and disconnection of the peripherals, an advancement that a significant number of PC users welcome.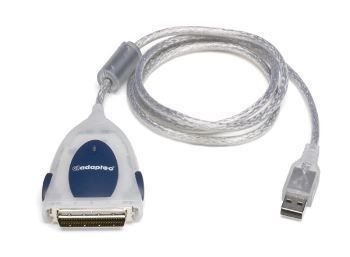 The USB has other attractive and luring characteristics and features that make computer consumers prefer it. These features include providing power supply to low energy consuming devices and peripherals even without needing an external power supply. A USB also allows the PC to use devices without having to install individual device drivers. Most PC users welcome this feature. Nowadays, almost all computer peripherals use this terminal technology. Keyboards, gamepads, mice, scanners, printers, joysticks, digital cameras, and PDAs are connectible using USB terminals. They are more in demand and are more preferred nowadays in the market.
For those who are still using old personal computers with the SCSI terminal technology, there is no need to worry and be left behind. Such PC users do not need to throw their PCs away to make use of the USB technology. To connect USB to SCSI, do the following:
Step one: buy an SCSI to USB adapter. This device facilitates connection between the SCSI terminal and the more sophisticated USB.
Step two: Connect the adopter's SCSI side to the computer's SCSI terminals. The adopter is now be the main terminal that mediates between the peripherals and the computer.
The user should have no problems when using this technology. Driver software is expected to automatically recognize the connection. The peripherals can be run and used as usual.