Many people obtain music from illegal sources, which has arguably helped cripple the recording industry. This has, of course, led to aggressive lawsuits and new laws and procedures concerning how these people and their sources are treated. The entire situation can be avoided, however, if people use legal music sources instead.
Most legal sources aren't free, but they allow you to easily purchase and download high quality music tracks. Compared to traditional methods of buying music you don't have to buy an entire album for a single track you like. You can buy just the tracks you want, get it in high quality, and often complete with meta tags and cover images.
However, there is no shortage of websites that allow users to download music for free. These websites have proper permission to distribute music files and often collect money from advertisements, although some artists deliberately offer some of their music freely in order to promote themselves.
Here we will cover what you need to download music legally, and list some music download services, both paid and free.
What You Need
A computer or a mobile device (smartphone, tablet) connected to the internet.

An account with the music service of your choice (typically required).
Software with which you would download music. A lot of providers allow you to download directly from their website, so all you need is a web browser, but some offer a music downloader application you'll have to install to download (such as Apple's iTunes). Some may even require special software to play the music you downloaded.
If it's a paid service, a credit card, paypal account, or other payment option.
How to Download
This is the typical process you would go through to download music, but it varies depending on the service you use and whether it is paid or free.
Pick a service. Go to their web site and explore to see if they've got the music you want, and if the service seems easy and straightforward enough for you to use.

Register for an account. If it is a paid service you'll need to provide a payment method. Typically, you just have to provide your credit card information or select PayPal.
If the service requires special software to download their music download and install this software. Otherwise you can skip this step and just use your web browser.
Peruse the music you want, listen to the previews, and download what you wish. If it's a paid music service it will likely have a shopping cart you can add your music to and edit before making the purchase. After purchase is complete your music will be available for download either through their web site or the music downloader application they provided. Note that if the service offers special software you may be able to browse, download, or purchase their music all from this software instead of through the web browser.
Paid Music Services
The old saying that you get what you pay for tends to apply here. Paid music download services tend to have the biggest libraries of music in both popular and niche genres, and in relatively high quality music formats. Digital music distribution services such as these have largely replaced traditional methods of buying music (e.g. music CDs), and act as their successors. Their main benefits are the ability to buy individual tracks, as well as albums, and the ease with which music can be explored and discovered. Most offer DRM-free tracks you can play anywhere after purchase, but some may be limited to their own software. This isn't an exhaustive list, but a selection of services you may want to consider.
Apple's iTunes is probably the most popular music distribution service in the world, with its standardized prices, and clout they have with iPods, iPhones, iPads and Macs. You need to install the iTunes music player in order to purchase and download music from the iTunes Store, but once bought you can play that music anywhere. If you have multiple Apple devices your purchases are synced between them automatically. While iTunes is widely available, there are still some countries from which it is restricted due to copyright issues.
You can buy high quality mp3 music files on Amazon with your Amazon account, either as full albums or individual tracks. Amazon Music purchases may not be available in all countries.
In addition to apps, books, and movies you can buy music downloads on Google Play with your Google Account, and have it synced across your Android devices. Like many others, Google Play isn't available in all countries.
This is a subscription service costing $10 a month, and for that you get unlimited streaming and downloading of all their music. Downloaded tracks can be played using the Rhapsody app which is also available on popular mobile platforms such as iPad, iPhone, and Android.
Like Rhapsody, eMusic is a subscription service that gives you access to their music downloads, but for a price starting at 49 cents per track. If you sign up for a trial you get 25 free tracks, and if you cancel the subscription you keep all the tracks you purchased and downloaded. eMusic syncs with iTunes and Windows Media Player, and can be played on all devices that support MP3 files.
Globally available digital music distribution service with over 24 million tracks available for purchase as albums or individual tracks. They are stored in the cloud locker and downloadable across all devices. Since they have an open API various other music services can serve up music from 7Digital as well.
While mainly a streaming service Xbox Music allows you to download music for offline listening through the Xbox Music Pass. They have a 30 day trial, after which you would have to pay for a subscription. Music is available on all Windows devices including Windows 8 tablets, Windows Phone smartphones, and Xbox.
One of the best globally available digital music distribution service oriented to electronic music. It makes it fairly easy to explore and preview music, and in addition to the shopping card features a hold bin for music you might not be ready to purchase just yet, but wish to keep in your sights. You can also follow artists and labels to keep up do date with their latest releases. Beatport offers both 320kbps mp3s and lossless wav and aiff formats available as options in the shopping cart for a slightly higher price. There are often promotions which allow purchasing music for discounted price.
Focused primarily on electronic dance music, even more so than Beatport, TrackItDown offers individual track purchases, albums, bundles and sample packs. It's mainly designed for DJs.
TraxSource is even more specialized, focused on house music and closely related genres.
Coming from the makers of Juno Records this music distribution service offers over a couple of million tracks of electronic dance music, along with charts, selection of classics, and sample packs for producers.
Another popular source of electronic and dance music, founded by a couple of successful producers.
European dance music download portal for the club culture focusing on house, techno, minimal, trance and electro tracks.
Set up by DJs and clubbers for DJs and clubbers DJDownload.com serves dance and electronic music of all kinds.
Streaming Services
These services don't exactly allow you to download music, but many may find them of interest anyway since they offer access to their entire libraries of legally available music easily playable across many devices for a relatively affordable monthly subscription. This means that you can legally play any music you like on your computer, smartphone, tablet, and other devices so long as you have an internet connection and an active subscription. Another interesting perk is the ability of these services to make recommendations for other music you may like based on what you listened and liked before, and often you can also follow specific artists, make playlists, and so on.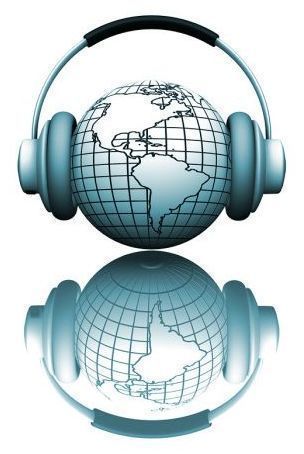 Free Music Services
When it comes to downloading music for free while remaining within legal bounds your options are mainly limited to those artists and record labels which have chosen to make some or all of their music legally available for free.
Most of these are independent artists of which there are two kinds. The first include artists which are just getting started, and simply want to get heard. The quality of their music, naturally, may vary, but there are of course always talented musicians to be found. The second kind are artists which are already fairly established and of high quality, but simply wish to share their music for free out of philosophical or just pragmatic reasons (perhaps relying on merchandising, donations or concert tickets to get paid).
However, some of the music freely available legally may come from popular, established artists signed to various record labels, as promotional tracks or gifts to their fans. One way to find out if your favorite artist has free tracks to give away is to follow them on Twitter or Facebook. Another is to dig for them through one of the below sites.
In any case, while it may require some digging, depending on your preferences, these sites can be a pretty good source of some great free music to boost your music collection without resorting to illegal downloads.
PureVolume is a social music networking website that has been providing a way for artists and fans to communicate with each other and share common interests since 2003. PureVolume allows artists to update their fans on new events, recent activities, and new releases via a customized profile. The artiste also has the option of allowing listeners around the world to download each of his/her songs for free. Also, fans can give feedback about their favorite songs, view band updates, and communicate with other PureVolume users.
OurStage is another social networking website that offers features similar to the ones that PureVolume offers. OurStage allows both fans and artistes to create a customized profile to share ideas and show appreciation for music. This allows fans to download and listen to free music from emerging musicians and artistes to market themselves. OurStage also has opportunities for new artistes to compete with each other for cash prizes.
MP3.com has an entire section exclusively dedicated to free music downloads. Artists make these downloads available when they are celebrating new album releases or popularity awards. Likewise, emerging musicians use MP3.com to distribute their songs for free. While some of the other music sources only provide free downloads for unpopular music, MP3.com features songs by many famous artists such as Willie Nelson, Weezer, and The Smashing Pumpkins. Users can view these free downloads as well as search for the artists in the Free MP3 of the Day section. Music available is hosted on Last.fm.
Jamendo offers music licensed under more permissive licenses not tied to major record labels and their licensing entities. The license of choice tends be one of a variety of Creative Commons licenses, all of which allow freely playing and sharing the music. Typical requirements and restrictions may at most include the requirement to attribute the original artist when sharing or making derivatives, and/or restrictions to non-commercial use and no derivatives. In any case, music lovers can peruse Jamendo for a wide variety of decent music by mostly independent artists that you can legally download and share.
Created by indie bands MadeLoud exists to help indie musicians promote their music without middlemen, and offer fans unfiltered access. A lot of freely downloadable indie music available here.
Free Music Archive was created by the WFMU american radio station as an interactive library of high quality, legal audio downloads pre-cleared for free download and use, mostly under Creative Commons licenses or the public domain. It may especially be a useful resource for those looking to download good quality music for use in podcasts, videos and movies.
Founded in 1997 SoundClick is a platform that allows both signed and unsigned artists to offer their music to the world, either for free or for a price through the SoundClick store. Its popularity grew in 2004 when then popular similar music distribution service MP3.com was bought up and closed down, with the entire archive of artist's music ultimately destroyed. MP3.com artists quickly searched for an alternative, and the bulk of them found SoundClick to be the best one. On SoundClick you can find a sizeable collection of music in all genres and with varying qualities. With a bit of digging it's possible to discover some great music.