iPhone has become one of the most popular and widely used smartphone today. Its ease of use, quality and vastness has mesmerized people around the world. Apple has a very closed ecosystem and allows an iPhone user to install apps from the iTunes store only.
Apple is very strict on not allowing iPhone users to install apps from any third-party developers. In spite of this limitation, there are other ways to install third-party apps on your iPhone.
A group of people in the iOS community called the iPhone Development Team created multiple tools to allow installation of third-party apps on iPhone. This process is commonly termed as iOS Jailbreaking.
You can look at different methods to jailbreak at Gizmodo, LifeHacker, or iPhoneHacks.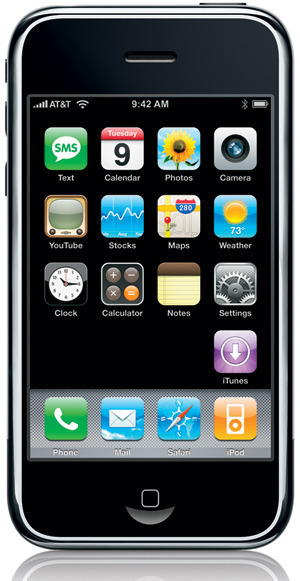 Install Third Party Apps the Easy Way
To install most third party applications, you can easily visit a website by inputting a web address using Safari on your iPhone or iPod Touch and simply following the directions on the screen. For the vast majority of third party apps, installation will be as simple as to download them from the Internet and install them on your Windows or Mac computer.
Also, note that iTunes also offers a direct connection with a variety of third party applications for both the iPhone and the iPod Touch.
Using iTunes
iTunes is a software provided officially by Apple Inc. This software allows you to install third-party apps on your iPhone. The process is quite simple.
Connect your iPhone to your computer (USD connection) via a data cable.
Start iTunes application on your computer.
Choose your iPhone model from the list of devices.
Click the Apps tab in iTunes.
Mark the applications you did like to transfer to your iPhone. Only marked apps will go to your phone.
Click Sync.
Application transfer will begin. Once the transfer is complete, iTunes will notify you to disconnect your iPhone.
Disconnect your iPhone by removing the data cable.
Using Installer.app
Installer.app is a free iOS software initially developed by NullRiver. This app allowed any iPhone user to install third-party apps into the iPhone Application folder where other native apps reside.
Using Installer.app, an iPhone user can install an app via Wi-Fi or Universal Mobile Telecommunications System (UMTS).