Google Chrome is the official Google browser that allows Google users to manage their Google services, Gmail, and latest search history by signing into their Google account. While Google is ideal for Google users, even those who do not use Google services can still take advantage of the speed, efficiency, and organization that Google Chrome provides.
How to Make Google Chrome Faster
While Google Chrome is already extremely fast, some users may experience some difficulty accessing websites as quickly as they would like. This is usually because the user is running many different applications at the same time and using high amounts of CPU memory, causing Google Chrome and all other applications to slow down significantly. In order to make Google Chrome faster, users can implement the following methods: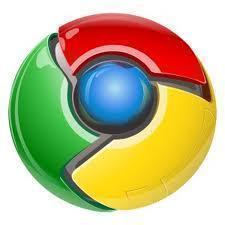 Minimize Plug-ins and Add-ons
Though the user may not be running many other applications, Google Chrome itself has many different plug-ins and add-ons that he/she may have enabled that are slowing down Google Chrome. Fortunately, users can manage their plug-ins and add-ons by launching Google Chrome, clicking the Wrench icon, opening the Tools menu, and selecting Extensions. From there, the user can either temporarily disable or uninstall any add-on or plug-in by selecting the appropriate option.
Limit Number of Tabs
Like plug-ins and add-ons, tabbed webpages can also slow down Google Chrome. While tabs allow users to view multiple webpages simultaneously and use less CPU memory than running multiple browser sessions at the same time, they are often unnecessary and slow down the browser. Because of this, users should try to keep no more than 3-4 tabs open at any given time.
Limit Toolbar and Bookmark Use

Like plug-ins, add-ons, and tabs, toolbars and bookmarks can also prevent Google Chrome from reaching its full potential by forcing it to manage more content. While users can still enjoy multiple toolbars and a vast collection of bookmarks, users should remove any content that they are not using on a regular basis if they wish to make Google Chrome faster.