Afd.sys (Windows Ancillary Function Driver) is a driver for Winsock, which is a program necessary to connect the computer to the Internet. It runs when the computer is booted and is responsible for all Internet connections on the computer, including wireless, LAN, browser, and third-party application connections. Afd.sys is a critical part of the Windows Operating System and should not be removed under any circumstances. Afd.sys can be found in the Drivers subfolder of the System32 folder on the primary hard drive.
How Afd.sys Works
Afd.sys is a driver for the Windows Sockets API, a program that bridges the gap between network hardware and applications that use them. Windows Sockets API is very important to the Windows Operating System and requires Afd.sys to run properly. Together, these two programs run FTP clients, web browsers, instant messaging services, and various other applications that connect to the Internet.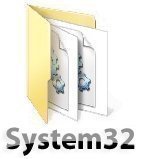 Is Afd.sys Harmful?
Afd.sys is not a harmful program, but it can use large amounts of CPU memory at times and has been known to cause a BSOD (Blue Screen of Death). It can also become corrupted due to malicious software, such as trojans, worms, and spyware, which is usually why it causes problems. In this case, the user should run an anti-virus software such as Advanced SystemCare, Spyware Terminator, or Malwarebytes' Antimalware, in order to eradicate all remaining traces of the malicious software from the computer. The user should then run a registry cleaner, such as CCleaner, to repair any damage that has already been done.
How to Remove Afd.sys
Afd.sys is a critical system component and should never be removed under any circumstances. However, if Afd.sys is causing problems, there are several actions the user can take to repair it:
1) Remove any programs that were recently installed. These programs may have caused negative interference with Afd.sys or contained malicious software that corrupted it.
2) If this does not work, restore the computer to an earlier time via the System Restore feature found in Start -> All Programs -> Accessories -> System Tools -> System Restore.
3) If this does not work either, repair the Windows Operating System copy or reinstall it altogether using a Windows installation disc.
4) Back up all data before using a Windows installation disc.