Iastor.sys (iaStor.sys) or Intel Matrix Storage Manager is a storage file for accessing the drivers, hardware, and software of RAID devices. RAID (Redundant Array of Independent Disks) is a type of hard drive arrangement in which the same data is copied onto multiple hard drives in order to backup files. Iastor.sys runs on Windows XP, Windows Vista, and Windows 7 and can be found in the Drivers subfolder of the primary hard drive's System32 folder.
How Iastor.sys Works
Iastor.sys manages and controls RAID devices in order to maintain file integrity. It runs in the computer background and usually goes unnoticed unless a problem occurs. Iastor.sys is often mentioned in conjunction with a BSOD or Blue Screen of Death, which is an error reporting method that the Windows Operating System uses to protect itself from damage. When Iastor.sys is seen with a BSOD, the user should reinstall Iastor.sys to update the RAID hardware. If the user fails to do so, the entire RAID system may crash, resulting in data loss.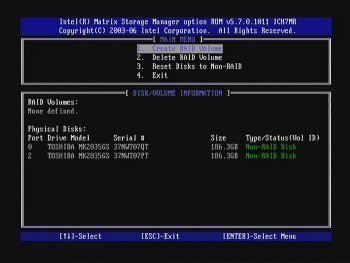 Is Iastor.sys Harmful?
Iastor.sys is not a harmful file, but malicious software such as trojans, spyware, and keyloggers might mimic it in order to hide from anti-virus software. This is especially true if Iastor.sys is found in a location other than C:\Windows\System32\drivers. In order to be sure that Iastor.sys is not a virus, the user should run an anti-virus software such as Spyware Terminator, Malwarebytes' Antimalware, or Advanced SystemCare, and enable a real-time shield to protect the computer from threats as they attempt to run.
How to Remove Iastor.sys
Because Iastor.sys manages RAID devices, removing it can cause those RAID devices to stop working properly. However, if the user is no longer using or has never used RAID devices, he/she can remove Iastor.sys by deleting the file in C:\Windows\System32\drivers or using the Add/Remove Programs feature in the Windows Control Panel. If the user wishes to keep Iastor.sys on his/her computer but wishes to disable it, he/she can do so by opening the Windows Task Manager (Ctrl + Alt + Del), selecting Processes, right clicking Iastor.sys in the list, and selecting "End Process." In order to disable Iastor.sys permanently, open the Start Menu, open "Run…," enter "msconfig," and click OK. The user can then select the Startup tab on the next window, uncheck the checkbox for Iastor.sys in the list, click Apply, and click OK. The user will then need to restart his/her computer.