Although Facebook is the most popular social networking website, many people do not like some of its most basic qualities. For example, Facebook has recently modified its instant messaging software, Facebook Chat, to run vertically on the right side of the user interface and is permanently seen no matter the page a user visits. Also, the new Facebook Chat does not allow users to see what they are typing once the text box is full. Additionally, Facebook itself is designed for people to connect with friends they already know, rather than meeting new people. As a result, many users are seeking alternatives to Facebook. Several of these alternatives are outlined below.
MySpace
Before the Facebook age, MySpace dominated the social networking stage. MySpace is very similar to Facebook, but allows users to customize their profiles, meet new people, and enjoy a variety of features such as MySpace Music, MySpace Movies, and MySpace Celebs. While businesses, bands, and venues can create pages or groups on Facebook, MySpace allows these entities to create elaborate profiles that are specifically designed to market to their needs. Additionally, users can now sign into their MySpace accounts via their Facebook username and password.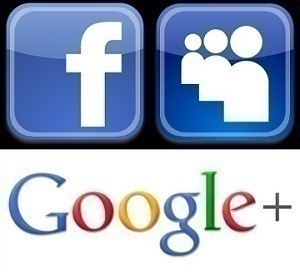 Google +
An upcoming addition to the social networking world is Google +, a Google product that allows users to stay in touch with their friends while connecting their various Google tools. While Facebook requires users to add all of their friends to the same group and share status updates with all of them, Google + allows users to separate their friends into "Circles" and only share information with specific groups. For example, users can place their friends in one Circle, their family in another, and their coworkers in another. However, Google + is currently in Beta Version and is only allowing a small group of people to participate.
MyYearbook
Another alternative to Facebook is MyYearbook, a growing community that is specifically designed for people who are looking to make new friends, connect with old friends, and even find a partner. Like Facebook, MyYearbook does not allow the user to customize his/her profile directly, although he/she can change his/her profile layout via HTML codes found on the Internet. MyYearbook includes various tools for meeting new people such as Blind Date, Match, and the "People You Should Meet" stream. MyYearbook also allows users to "Like" each other's statuses, comments, and pictures as well as comment on each other's profiles.