Contacting Facebook can be a difficult ordeal, which most Facebook issues' highly personal nature exacerbates. A blocked account or lost password puts a complete block on one's ability to interact with friends and family via Facebook, while a stolen or hacked account can be even more personally disruptive.
Whether the user's Facebook account has been taken over, there are technical difficulties, or the user just wants to consult a real person about Facebook's features and policies, the list below provides a place to start.
Facebook's Online Help Section
The first place to check for information re the issue is Facebook's Online Help Section. If there are any questions that a typical online help center or Frequently Asked Questions page can address, Facebook's help center can certainly provide useful information. The URL is http://www.facebook.com/help/.
Other Forms of Contact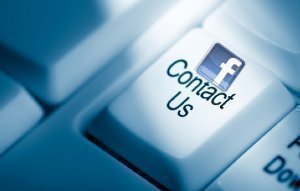 Facebook is a difficult company to contact and their service and support departments have received media attention for poor customer service. Achieving satisfying communication is possible though, and there are other ways to attempt to contact Facebook with dilemmas, requests, or complaints.
By Email
Facebook has several email contact departments. Each address is specific to a certain issue, so users should send emails to the most pertinent department. Email addresses to direct concerns include:
Facebook email correspondents are known for taking a long time to respond, probably due to the volume of emails and communication attempts they receive on a daily basis. Be persistent and patient and do not hesitate to send another email every few days until contacted. Be polite despite the frustration and anger that can be involved in personal issues such as social media. Also, the email should be detailed. The reader should be left with no questions about what the user's difficulties are and how to correct them. Essentially, the user should practice successful communication skills in every way he/she can.
By Phone
Unfortunately, Facebook does not offer telephone support. Facebook has a telephone number, 650-543-4800, but the only option is to leave a voicemail. Actually getting a response to this voicemail is unlikely.