Solaris makes it unreasonably difficult to change an installed server's hostname.
To change the hostname on a Solaris system, edit all of these files:
/etc/hosts
/etc/nodename
/etc/hostname.*
/etc/inet/ipnodes
When file editing is complete, reboot the server to test the changes and ensure that they operate correctly.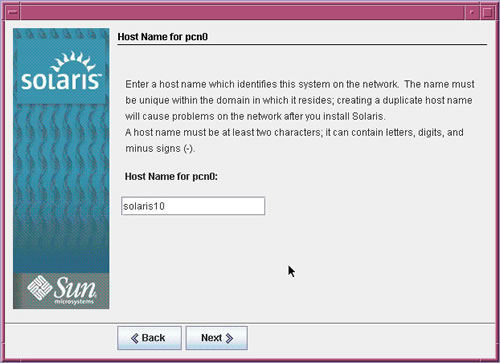 Note that changing the hostname only changes the name by which the machine refers to itself. This does not change the DNS name or names of the host.