List Logged In Unix Users
Unix has many commands to list users who are logged in.
These commands include 'w,' 'who,' and 'users:'

$ w
9:51PM up 99 days, 5:39, 2 users, load averages: 0.83, 0.90, 0.90
USER TTY FROM LOGIN@ IDLE WHAT
will p0 c-66-164-235-73. 8:11AM - w
spencer p3 c-66-164-235-73. 8:26PM 1:24 pine
$ who
will ttyp0 Jul 26 08:11 (66.164.235.73)
spencer ttyp3 Jul 26 20:26 (66.164.235.73)
$ users
spencer will
List All Unix Users
To list all users on a Unix system, even the ones who are not logged in, look at the /etc/password file.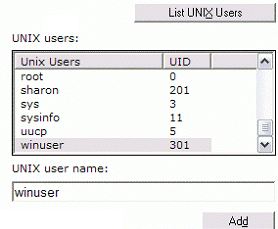 $ cat /etc/passwd
...
george:*:1009:1009:George Washington:/home/george:/usr/bin/bash
tom:*:1016:1016:Thomas Jefferson:/home/tom:/usr/bin/bash
al:*:1017:1017:Alexander Hamilton:/home/alex:/usr/bin/bash
...
Use the 'cut' command to only see one field from the password file.
For example, to just see the Unix user names, use the command "$ cat /etc/passwd | cut -d: -f1."

$ cat /etc/passwd | cut -d: -f1
...
george
tom
al
...
Or to only see the GECOS field (i.e. the account holder's real name), try this:

$ cat /etc/passwd | cut -d: -f5
...
George Washinton
Thomas Jefferson
Alexander Hamilton
...
Note that users will also see Unix system accounts such as "root," "bin," and "daemon" in the /etc/passwd file. These system accounts are not Unix users.
List All Unix Users Under NIS(yp)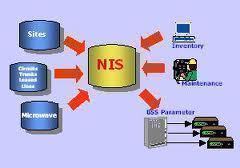 NIS (Network Information System) in the current name for what was once known as yp (Yellow Pages). The purpose of NIS is to allow many machines on a network to share configuration information, including password data. NIS is not designed to promote system security. If your system uses NIS you will have a very short /etc/passwd file that includes a line that looks like this:
+::0:0:::i
To view the real password file use this command `ypcat passwd`
NIS and NIS+ are being replaced by LDAP (Lightweight Directory Access Protocol).