Free derivatives of Unix can be easily downloaded via the Internet. This sets Unix apart from other proprietary operating systems like Microsoft Windows.
The different Unix versions and Unix-like operating systems available for download include FreeBSD, OpenBSD, Red Hat Fedora Linux, Debian Linux, Ubuntu Linux, and Sun Solaris.
Those who are new to Unix or Linux can still try these operating systems by using virtual machines, without worrying about existing data or OS being affected. The user can install his/her preferred Unix version inside the virtual machine to get a separate "computer" running inside the existing OS. These virtual machines can be set up with software such as Sun Microsystems' VirtualBox, which is available as a free download.
Download FreeBSD Unix
The FreeBSD operating system is meant to be used on the following architectures:

x86 machines, with Pentium or Athlon cores
AMD64 compatible machines, which include Athlon 64, Opteron, and EM64T
Alpha/AXP
IA-64, PC-98
UltraSPARC
FreeBSD is an offshoot of BSD, the Unix version that was developed at the University of California, Berkeley.
---
Download OpenBSD Unix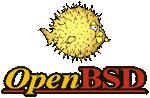 The OpenBSD project developed the free, multi-platform 4.4BSD-based UNIX-like system. This system has the benefits of portability, standardization, and integrated cryptography. Binary emulation of programs from SVR4 (Solaris), FreeBSD, SunOS, Linux, BSD/OS and HP-UX is possible with OpenBSD Unix.
---
Download Solaris Unix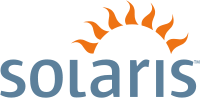 The Solaris OS exhibits good scalability, performance, and security on SPARC, Opteron, AMD, and Intel Xeon-based systems. The latest Solaris Unix version used exceptional technologies for facilitating robust computing infrastructures. The Solaris operating system integrates many popular open source applications, including Apache, Tomcat, and Secure Shell. Open source packages are available on this platform, cutting down the time needed for porting.
---
Download Ubuntu Linux

Ubuntu is good for laptops, desktops, and servers. It contains all essential programs, from word processors to compilers for various programming languages.
Users interested in Ubuntu can download, use, and share Ubuntu with friends or associates free of cost.
---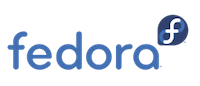 Download Fedora Linux
The Fedora Project builds versions of a general purpose operating system made exclusively from free software. Fedora Linux is quite popular among open source software development enthusiasts.
---

Download Debian Linux
Debian uses the Linux kernel and many of its basic tools are derived from the GNU project.
Debian GNU/Linux has more than 8710 packages and pre-compiled software bundled conveniently for easy installation.
---
Download Gentoo Linux

Users can quickly and easily customize Gentoo Linux. Among the highlights of the Gentoo Linux experience are easy configurability and good performance. Also, ample developer support is available via the communities.
Many users call Gentoo a meta-distribution because of its easy adaptability.
---
Download Slackware Linux

Slackware Linux is a UNIX-like system. It contains an easy to use installation program, extensive online documentation, and a menu driven package system. A complete installation of Slackware provides the X Window System, C/C++ development environments, an ftp server, the GNU Image Manipulation Program, Netscape Communicator, and other key features.
---
Download Mandriva Linux

Mandriva Linux attempts to turn the regular Linux into a more user friendly operating system.
Mandriva Linux is easy to use and innovative. This is manifest in the numerous awards Mandriva has received.
---
Download openSUSE Linux

The openSUSE project is a community program that Novell sponsors. The openSUSE system is the most user friendly of all the Linux versions.
This system is excellent for both developers and casual users to feel a great Linux experience.
More Articles on Downloading Unix