LoJack refers to a GPS dependent tracking device that allows users to locate devices or vehicles that have been stolen. It is available in both a software version for computers and a hardware version for vehicles and communicates with GPS satellites to show a user where his/her stolen item currently is. LoJack can be activated at any time via a third party user interface and is often used to track down a thief as well as the user's stolen property.
How LoJack Works
LoJack works in the same way that GPS navigation does. For example, in a vehicle, LoJack is connected to the vehicle in a small hardware unit that transmits its location to GPS satellites via high frequency radio waves whenever a remote source activates it. In order to pinpoint the vehicle's location, multiple GPS satellites receive the transmitter's radio waves and calculate the distance the vehicle is from each satellite. When a user activates the LoJack in his/her vehicle, he/she is able to see the vehicle moving across a map in real time.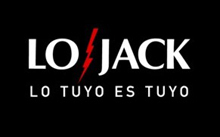 Applications
LoJack can be used for a number of applications, all of which involve locating stolen or missing property. For example, the most popular form of LoJack is used to locate stolen vehicles and the thieves who stole them. Other forms of LoJack, however, include software versions in order to locate stolen computers, small hardware versions used to locate lost keys and pets, and even wristband versions used to locate lost or kidnapped children.
How to Disable LoJack
In order to disable LoJack, a user can either stop the unit from receiving signals or stop the unit from transmitting signals. In either case, removing the entire unit would work. If this is not an option, the user can cover the unit in a lead or brass mesh, which would catch any signals the unit is attempting to receive. Additionally, the user could implement a GPS tracking jammer that would override the incoming signals in order to prevent them from reaching the device. Likewise, a GPS tracking jammer could override the outgoing signals and use software in order to send a false location to the GPS satellites. Doing any of these actions without the owner's explicit permission is a crime and may interfere with other GPS dependent devices in the area.