The ITIL (Information Technology Infrastructure Library) framework is a collection of concepts for information technology systems and operations. It is the most widely accepted reference standard concerning a wide variety of subjects including service support, service delivery, service management, infrastructure management, application management, security management, and business strategies. Companies can refer to the ITIL framework in order to improve business and set their own policies and alter the ITIL framework to suit their specific needs and/or experiences.
How ITIL Framework Works
The ITIL framework maximizes a company's potential by educating its executives on known business strategies and systems. By following the ITIL framework, companies can reduce the cost of IT services, improve the quality of IT services, and create strategies that will aid the company in the present as well as the future. The ITIL framework can be melded, altered, or combined with other sources to provide a company with the most relevant and established business procedures, while giving that company the freedom to express its own uniqueness and creativity.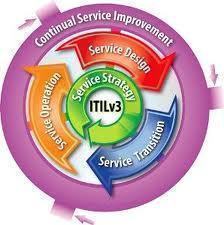 Applications
Large businesses that provide IT services, such as mobile phone companies, web hosting providers, and Internet Service Providers (ISP) mostly use the ITIL framework. However, anyone can use the ITIL framework and small or developing businesses that wish to expand their company or simply provide their customers with the best quality possible for the lowest price often implement it. In fact, other agencies and institutions that do not provide IT services, but depend on business practices to function properly use many ITIL framework concepts.
Advantages
The ITIL framework is advantageous because it can be altered or combined with other resources in order to achieve better results. The ITIL framework does not belong to anyone specifically and anyone who has access to a computer or ITIL framework books can study it. The ITIL framework also covers many different subjects and different people can interpret it in various ways. This allows its concepts to be used in a wide variety of systems, operations, and business models in millions of companies around the world.