ITSM stands for Information Technology Service Management. It is a discipline that is widely used for managing large, medium and small scale information technology systems. ITSM is targeted towards the customer and is considered a consumer friendly approach to managing a wide variety of services. ITSM tries to put the consumer relationship first, by switching the emphasis from an IT centered philosophy to a customer service philosophy.
IT Service management is sometimes associated with other types of management philosophies including Six Sigma, TQM (Total Quality Management) and Business Process Management. In addition, IT Service Management is also associated with IT Infrastructure Library (IT Service Management is one of the disciplines), but it should be noted that ITSM or IT Service Management is not synonymous exclusively with ITIL.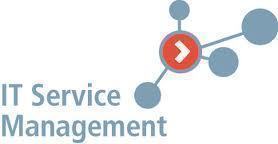 For the most part, IT Service Management is concerned with back office elements of IT in businesses, as well as other types of organizations. For instance, in an ecommerce business whose primary product is electronic gadgets, the focus of IT Service Management would be on management and inventory systems, performing diagnostics and reports and for administrators to easily perform maintenance on the system in place. The emphasis for both the business and the consumer is the not the technology but the use of technology as a marketing tool or business development tool. In today's business environment, you don't necessarily have to be a technology company to benefit from IT service management, in fact most businesses today that use IT Service Management have huge informational systems which most customers never come in contact with.
There are many service providers that assist businesses and organizations incorporate ITSM into their infrastructure, they include Altrius Management, Novell Zenworks, Oracle Enterprise Manager, IBM Service Management and iSYS. In addition, you can also find management service providers, most notably Econ Global Services.