The Subscriber Connector (SC) is a fiber optic connector with a push-pull latching mechanism that provides quick insertion and removal while ensuring a positive connection.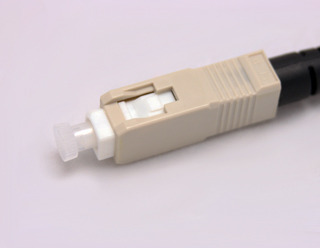 The SC is also available in a duplex configuration. It has a benefit in keyed duplex capability to support send/receive channels. This connector is commonly used for most modern network applications. The SC is a snap-in connector that is extensively used in single-mode systems for its remarkable efficiency.
Subscriber Connectors are inexpensive, trouble-free, and robust. They give precise positioning via their ceramic ferrules. The square snap-in connector latches with a simple push-pull motion and is keyed. It features a 2.5mm ferrule and molded housing for shielding. Characteristically compared SC connectors are known for 1000 mating cycles and have an insertion loss of 0.25 dB.
The SC connector has been standardized as FOCIS 3 (Fiber Optic Connector Intermateability Standards) in EIA/TIA-604-03.