Bootable antivirus software refers to any type of antivirus program that can be booted from a CD, DVD, or removable hard drive and can detect viruses on a user's computer without having to startup Windows. Bootable antivirus software can be very important when a virus takes over a computer or prevents regular antivirus software from running. Bootable antivirus software is portable and usually does not need to be installed on the user's computer. While bootable antivirus software can run outside of Windows and is often used in emergencies, it is no different from other antivirus programs.
BitDefender Rescue Disk is a free, downloadable, bootable antivirus software that scans the user's computer before loading the operating system. This allows BitDefender to detect and remove viruses and other forms of malware before they have a chance to block the antivirus software. BitDefender Rescue Disk includes an automatic update feature that becomes activated as soon as the software detects an active Internet connection. The software also includes third party software such as ChkRootkit, Nessus Network Scanner, Mozilla Firefox, GtkRecover, and Partition Image.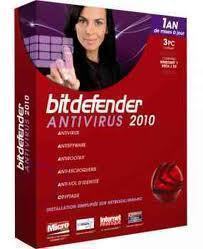 F-Secure Rescue CD is a very simple bootable antivirus software that allows the user to scan a computer for infections even when the operating system cannot be booted. F-Secure Rescue CD scans all hard drives, all removable devices, and all NTFS and FAT file systems on the computer. The software is free and available for download in the form of an ISO file. This ISO file must then be burned to a CD, DVD, or USB drive. The software scans for viruses and other forms of infection and then renames anything it finds with a .virus extension. The user must then run a search for files with the .virus extension and delete them.
Avira AntiVir Rescue System is another free bootable antivirus software that comes in the form of an ISO file. The user downloads the file and then simply double-clicks on it to burn the software to a CD or DVD. This CD or DVD can then be used in an infected computer to remove any malware present and restore the computer's operating system to normal. Avira AntiVir Rescue System is a Linux-based application but it can be run on Linux, Windows, Mac OS X, and most other operating systems. The software can also receive Avira updates that are released several times a day to ensure that Rescue System is able to detect the latest viruses.
AVG Rescue Disk is essentially a portable, bootable version of AVG and includes both the AVG Antivirus and AVG Antispyware software as well as several administrative tools that allow the user to check for any errors on their computer. AVG Rescue Disk comes in the form of an ISO file and must be burned to a CD or DVD using third party burning software. Users also have the option of burning AVG Rescue Disk to a USB flash drive by extracting the ISO file's contents directly to the USB flash drive and running the makeboot.bat file. AVG Rescue Disk uses a menu-style control panel and can be run on the Windows and Linux operating systems.