My Web Search is a malware toolbar distributed by Mindspark Interactive Network via their extensive network of spam sites, most of which are targeted towards young people.  This rapidly expanding list of sites includes Zwinky, Zwinky Cuties, GirlSense, Webfetti, Kazula, iWon, SmileyCentral, MyFunCards, CursorMania, and CardBoiled.
These sites trick people, mainly children, into installing the My Web Search toolbar.
The toolbar is spyware.  Mindspark admit as much in their EULA (End User License Agreement): "The My Web Search Toolbar, in the course of processing a given search query, sends a request to our servers. This request includes the keyword query, time of day, browser type, default language setting, IP address, an anonymous unique ID, and a code which identifies the marketing or distribution source of the toolbar used by you to conduct your search."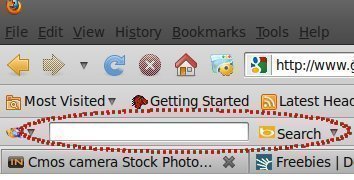 The toolbar is also adware, in that it plasters it's ads on your search results.  Furthermore, the My Web Search toolbar is malware because it slows down your PC with this spying and these ads.
How to Remove the My Web Search Toolbar
We recommend that you uninstall the My Web Search Toolbar immediately.  Procedures to do this will vary on different versions of Microsoft Windows, but they will be somewhat similar to this:
Click on the Start button
Click on the Settings menu item
Click on the Control Panel menu item
Double-Click on the Add/Remove Programs icon
Locate "My Web Search" in the list of installed programs
Click the Change/Remove button
You may also locate a number of additional malware programs which the toolbar has installed.  Most of these will have the phrase "My Way" somewhere in their names.
It helps to run a spyware cleaner like Spybot Search & Destroy to completely remove this malware from your PC.
Additional information on MyWebProducts can be found in FunWebProducts Detection and Removal.