An XLS attachment is an attachment for the Microsoft Office Excel program. This program allows for easy to make spread sheets. When you save the file, it is saved as a .xls. You can easily email an individual with a XLS attached and opening them is easy. The problem comes when you don't have Excel on your computer to view it. There is a way around that thanks to Google.
The first step is to download the file from your email to your computer. To do this, click the attachment and hit save. This will save the file to your computer. If it has been zipped, you'll need to extract the file. Once the file has been placed on your hard drive and is no longer zipped, double click on it and your Excel will open it up. Or, you can right click on it and select what program to open it with–this is especially handy if you don't have Excel, but instead an open source program that reads XLS–and then view the file.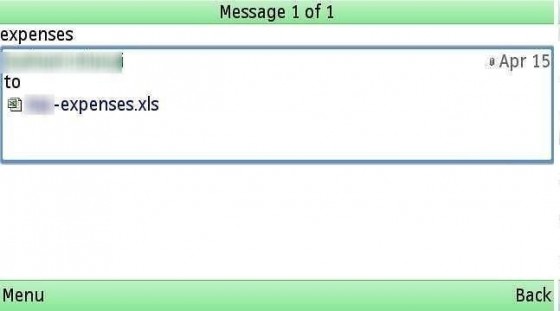 However, what happens when you can't view the file because you don't have any program?
The best way to combat this is to use Google Docs. This service can be reached by going to docs.google.com. When you go there, you'll be able to make a text document, presentation, drawing and a form. However, the other type of document that you'll be able to make is a spreadsheet. This is where having Google Docs comes in handing because you'll be able to open your excel documnt right on this.
Click the upload button and then search for the file you want. Select the tab that gives Google the permission to upload the file in a workable format. This will turn the XLS attachment in a Google format. Then, the spreadsheet will appear before you. You'll have the ability to edit it and save it.
The only problem with this approach is that you can't save it as a .XLS again. So, this is best done when you want to view something and don't want to send it back to the original creator. Now, if they have access to Google Docs as well, this cuts out the need for the Excel program because you can collaborate–connect two accounts together–onto one spreadsheet to view and make changes whenever.