You can send a fax through Microsoft Outlook with a few simple, easy steps. Unfortunately, if you have Microsoft Outlook Express, you need special software to be able to send a fax. There are several software programs available online. Here are some of the top programs you can use.
Mighty Fax is one of the worlds most popular and user-friendly Windows fax software programs available today. Mighty Fax lets you send and receive faxes directly from Microsoft Word or any of your other Windows programs without the need for a fax machine. You can print incoming faxes as they are received. Scan anything you want and fax it using Mighty Fax. Setup is simple. Supports most fax modem using it's built in modem recognition database.
Smart Fax 2004 Professional's new Optical Character Recognition (OCR) module enables you to easily turn your faxes into documents compatible with Microsoft Office Word, Excel and other popular applications. Now integrated with Microsoft Outlook and Outlook Express and Windows Messaging.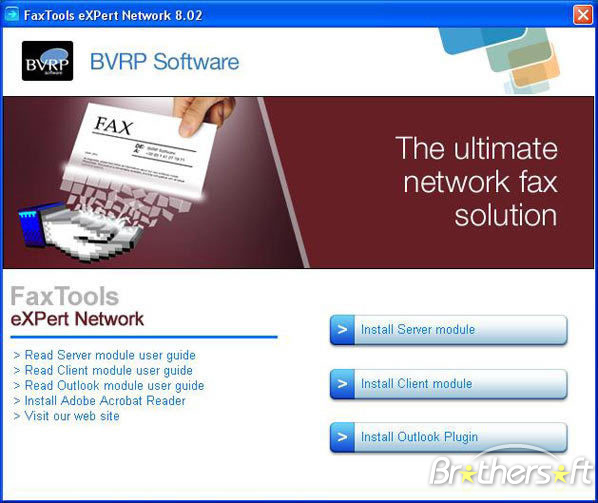 Total Fax offers users complete fax broadcast capabilities. Send faxes to an unlimited number of recipients with just a few clicks of the mouse. You can create and manage distribution lists, import existing contact lists, and send and receive faxes – all through your desktop. Total Fax Software is simple and easy to learn, allowing you to begin faxing in minutes. The software contains a number of templates that allow you to create professional looking faxes every time.
Fax Tools eXPert is the benchmark in fax software, with over 6 million copies sold around the world. Send and receive high-quality faxes directly from your PC. Fax over the Internet (FoIP) and save on long-distance charges or use one of 900 pre-configured modems. Fax Tools eXPert integrates seamlessly with MS Outlook and Outlook Express. Allows one-click image acquire from a scanner, graphic design of cover pages and multiple attachment types.