To change a Microsoft Exchange password, follow these instructions:
Press the [CTRL], [ALT], and [DELETE] keys at the same time.
In the window that pops up, click the Change Password button
Enter a User name
Select the domain that the password is being changed for
Enter the old password
Enter the new password
Enter the new password again
Click the OK button
A box that says "Your password has been changed" will pop up.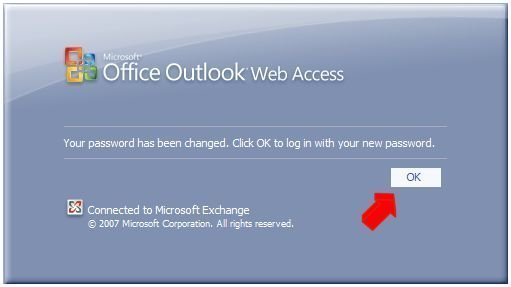 Changing the Microsoft Exchange password will only change the password in the mail server. It will not change the password in the mail client. To receive e-mail, the passwords in the mail server and mail client must match.
To change the mail client's password, read How do I change my Outlook password?
The Microsoft Exchange password is the same as the Active Directory password. Use this new password when logging onto the computer.