In this society, almost everyone has a cell phone. To call someone on their cell phone, however, a cell phone number is required. Unless the caller knows the recipient personally, finding his/her cell phone number can be quite frustrating. This article will list a number of ways that the reader can find someone's cell phone number.
Local Phonebook
If the recipient lives nearby, one source to check for a cell phone number would be the local phonebook. Phonebooks do not always have cell phone numbers listed but it is certainly worth the effort to look. Even if a cell phone number cannot be found, the local phonebook will most likely provide some form of communication with the person the caller is trying to reach, be it a landline number, pager number, or address.
Yellowbook
If the local phonebook does not have the recipient's cell phone number listed, another source to try would be Yellowbook.com. Yellowbook is basically an online national phonebook so there is a good chance that if the person is listed at all, the caller will be able to find it. In addition to phone numbers, Yellowbook also displays information about the person's address, email address, business, website, and more. Yellowbook may not have the person listed at all but there is no harm in checking.
Myspace
Another source to use to try to locate a person's cell phone number is their Myspace profile. Myspace is fantastic for locating people because nearly everyone has a Myspace account and many people fill their profiles with personal information, including their cell phone number. Aside from their profile, the reader can also check the person's bulletin board messages or status updates which usually also include the person's cell phone number. Myspace can also be used to just contact the person directly through private messaging.
Facebook
Facebook is basically the same thing as Myspace and is a great source to check if the person cannot be found on Myspace. Even if the person can be found on Myspace, they may not have their cell phone number listed. If that is the case, the caller should definitely check Facebook to see if the person has listed more information there. When searching Facebook, use the same protocol as searching Myspace: Check the person's profile, bulletin board messages, and status updates to see if they listed their cell phone number anywhere.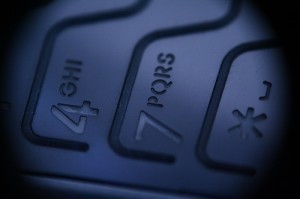 Forums
Another great place to find someone's cell phone number is a forum. Almost everyone participates in some forum or another and many times, they list their cell phone number somewhere. Simply type the person's name and the word "forum" into a search engine and go through the listings until an actual forum is found. If and when it is, check the person's profile first. If the person's profile does not list his/her cell phone number, check his/her signature or recent posts.
Website
If a cell phone number cannot be found via forum, the next place to look is the person's website. The person may or may not have a strict website, but he/she probably does have some sort of blog or "About Me". Type the person's name into a search engine and see what comes up. If there is a trace of the person at all, follow it until results are found. The person may have a business website or some other professional profile in which his/her cell phone number is probably located.
Friends & Family
If none of the above has worked, get in touch with the person's friends or family. Even if the caller does not know the recipient on a personal level, his/her friends and family will be very easy to find and contact. Simply use one of the above methods to contact the friends or relatives of the recipient and ask for the person's cell phone number.
The National Registry of Cellular Numbers
The National Registry of Cellular Numbers is a massive online database of cell phone numbers. If none of the options above have worked, callers can use this registry to search for a specific person. The registry includes a regular name search in which users input the person's name and city to find their cell phone number as well as a reverse search in which users input the cell phone number to find more information about the person. Obviously in this situation, callers will be using the first option. Regardless, search results cost $14.95 for Basic Access and $39.95 for Advanced Access.